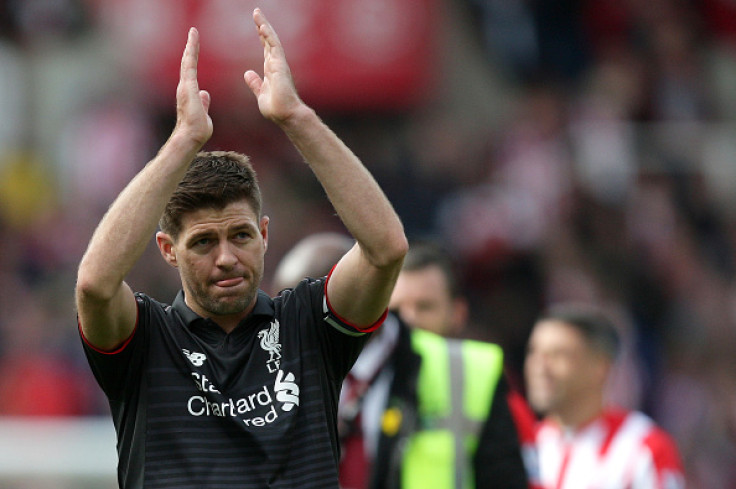 Steven Gerrard has admitted that it was Brendan Rodgers' snub during Liverpool's Champions League game against Real Madrid at the Santiago Bernabeu, which triggered his departure from the club.
The former England skipper left the club at the end of the 2014/15 campaign after spending 17 years at Anfield and will now continue his football career in the United States with MLS side LA Galaxy.
In his final season, the former Reds skipper was not a regular member of the squad, as the Northern Irishman tried to protect his skipper and keep him fresh for big games. But Gerrard has revealed now that the omission for the game against 10-time European champions "devastated" him and that was the real reason which led him to move on from the club.
The 35-year-old midfielder started the game on the bench and featured for just the final 20 minutes in the game that the Merseyside club lost 1-0 at the Bernabeu.
"When I was told I wasn't playing, for the sake of the team and the squad and my relationship with Brendan, I took it and I accepted it," Gerrard said, as quoted by the Mirror.
"But I sat on that bench devastated because I wanted to play so, it is one of those situations. It sort of pushed me, making a decision to move on and try something different."
"This (that Champions League game in Madrid) was round about the time when I was doing a lot of thinking about what's next for me," the Anfield favourite added.
"I'd had a couple of initial chats, with Brendan saying to me, 'I'm going to start managing your games and I have to look after you. I want you to be fresh and I don't want you to be playing three games in a week because you may be tired', and stuff like that."
"But this situation was a bit unique, because it was Real Madrid and I wanted to play," the former Reds skipper explained.