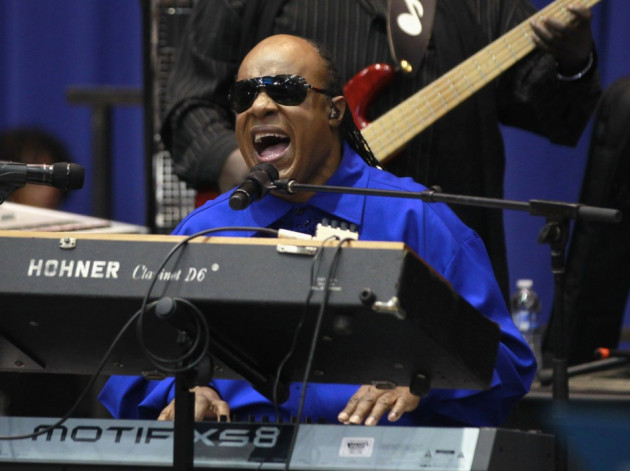 Stevie Wonder has decided to withdraw from a fundraising event for the Israel Defence Forces (IDF) in Los Angeles next week, according to the Jewish Telegraphic Agency (JTA).
The celebrated American singer insisted he previously knew nothing about the Friends of the IDF, the pressure group which is organising the concert. Having been briefed on the group's agenda, Wonder said the fundraiser would be inconsistent with his status as a UN "Messenger of Peace".
Wonder, who previously performed at a UN concert commemorating its 67th anniversary, came under pressure on social media to pull out of the event.
An online petition launched on the change.org website, urging him to change his mind over the IDF concert, gathered more than 4,000 signatures.
"You were arrested in 1985 protesting South African Apartheid, now we ask you: please remember that apartheid is apartheid, whether it comes from White Afrikaaner settlers of South Africa or from Jewish Israelis in Israel," the petition reads.
"Desmond Tutu has recognized that Israel's Apartheid is worse than South Africa's -- will you stand with us against apartheid and cancel your performance at the IDF fundraiser?"
The JTA quoted a "source who has read email exchanges between Wonder's representatives and organisers of the event".
Wonder performed at a gala marking Israel's 50th anniversary in 1998. However, he also received a traditional Palestinian kefia from an aide to PA leader Yasser Arafat in 1995.