Most European Markets Open Higher Ahead of Fed Reserve Minutes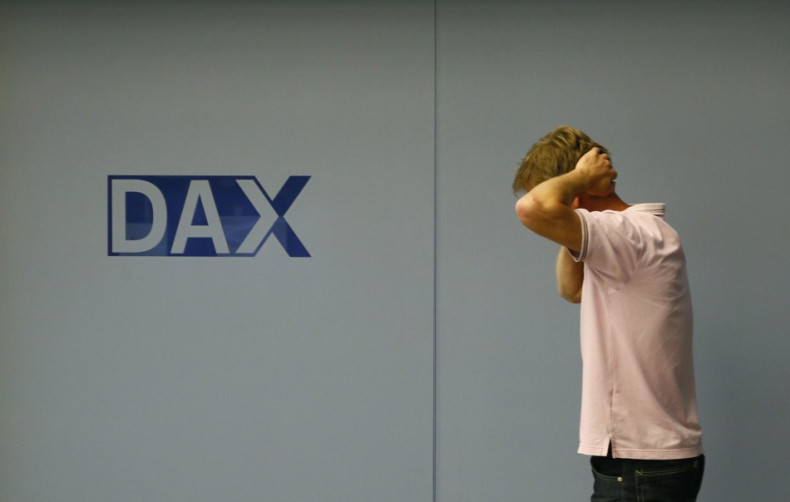 Most European markets opened higher on Wednesday, ahead of the release of the minutes from the US Federal Reserve's July policy meeting.
The Stoxx Europe 600 index opened 0.1% higher to 302.42.
Britain's FTSE 100 opened 0.2% lower.
Germany's DAX opened 0.1% lower.
France's CAC 40 opened 0.4% higher.
Spain's IBEX was up 0.58% in opening trade.
Italy's FTSE MIB was up 0.91% in opening trade.
The minutes from the US central bank, expected at 2 pm Eastern time, could provide hints about the timing of the Fed's planned reduction of monetary stimulus. The Fed's $85bn a month bond-buying program has stimulated the US economy and the markets the world over for a while now.
"Emerging volatility in global bond markets and an exodus of capital in emerging equity markets is a possible precursor for things to come, and is concerning to say the least," said Tim Radford, global analyst at Rivkin Securities.
"Tonight will be crucial in determining whether the theme of bond market volatility will continue, seeing yields possibly surge higher and place added pressure on global market participants."
The Fed's FOMC is due to meet on 17 September, 29 October and 17 December. The September and December meetings will be followed by a news conference led by Fed Chairman Ben Bernanke, where he may signal a tapering of the central bank's massive stimulus programme.
Markets participants in the UK will also be tracking the results of the CBI Industrial Trends survey for the month of August.
The Bank of England will put out mortgage approvals data. The UK's statistics office will release public sector net borrowing data for the month of July.
In company news, Danish brewers Heineken and Carlsberg and wind turbine maker Vestas Wind Systems will all put out earnings updates during the day.
European foreign ministers are due to meet in Brussels today to discuss Egypt's political crisis. The EU and international financial institutions have pledged to give the Arab nation €5bn (£4.3bn, $6.7bn) in grants and loans. However, several EU governments now want to cut back on the financial aid promised to Cairo.
On Tuesday, Egypt's main stock index climbed in early trading after the spiritual leader of the Muslim Brotherhood, Mohamed Badie, was arrested as part of the country's crackdown on the Islamist party following the removal of former president Mohamed Morsi.
Elsewhere, in Germany, speaking at a campaign rally Finance Minister Wolfgang Schaeuble said Greece would require a third bailout. "There will have to be another program in Greece," to help the country "get over the hill" of debt financing that it still faces, Schaeuble said on Tuesday.
In Asia and the US
In Asia, the Japanese Nikkei finished 0.21% higher while Australia's S&P/ASX closed 0.54% higher on Wednesday. South Korea's Kospi ended 1.08% lower.
Earlier in Asia, markets saw mixed trading with gains capped on concerns surrounding the future pace of US central bank stimulus.
On Wall Street, indices ended mixed on 20 August as Fed concerns weighed on investor sentiment.
The Dow finished 7.75 points lower at 15,002.99. The S&P 500 closed 6.29 points higher at 1,652.35, while the Nasdaq ended 24.50 points higher at 3,613.59.