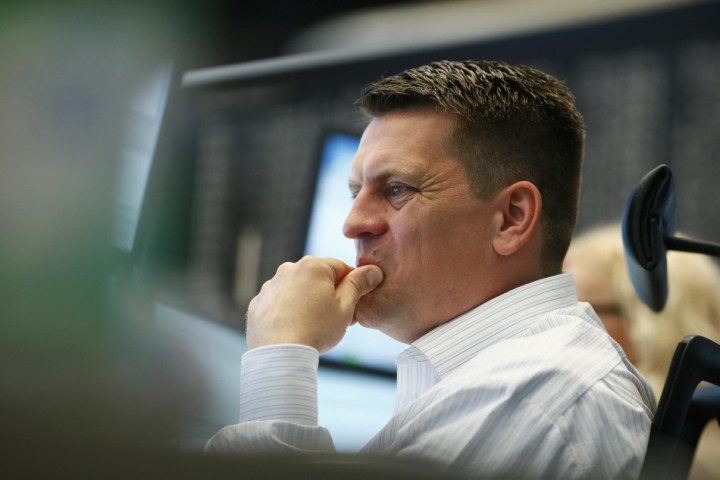 European markets opened mixed after ratings agency Standard & Poor's (S&P) downgraded Italy's credit worthiness on Tuesday.
Europe's FTSEUROFIRST 300 was up 0.1% to 1,190.14 points.
Britain's FTSE 100 fell 0.1% in early deals.
Germany's DAX opened flat, while France's CAC 40 was down 0.1%
Spain's IBEX was down 0.6%, while Italy's FTSE MIB was down 0.5%.
European equities closed higher on Tuesday, boosted by upbeat second quarter results from US-based Alcoa. Better-than-expected results by the aluminium major, generally seen as a barometer for global manufacturing, helped improve investors' confidence about the European earnings season.
S&P downgraded Italy's sovereign rating by one notch to 'BBB' on concerns surrounding the continued weakness of the country's economy.
"The rating action reflects our view of a further worsening of Italy's economic prospects coming on top of a decade of real growth averaging minus 0.04%," it said. S&P also lowered its GDP growth forecast for Italy for 2013, to negative 1.9%, from a prediction of negative 1.4% in March.
The euro dropped to a new three-month low against the dollar after the S&P downgrade, but stabilised later. The euro was down to $1.2755 on Tuesday.
Investors will be tracking inflation data coming out of Germany, Denmark and Norway during the day. Italy will put out annual industrial production data just as the government hopes to sell €9.5bn (£8.2bn , $12.1bn) worth of short-term bonds at an auction today.
Elsewhere, in the Middle East, the Gulf states have promised to give Egypt $8bn in aid to support the country's ailing economy.
In company news, French food services firm Sodexo will report earnings during the day. British luxury retailer Burberry, pub chain J D Wetherspoon and bike retailer Halfords will all put out trade data today.
In Asia, the Japanese Nikkei finished 0.39% lower, while South Korea's Kospi closed 0.34% lower. Australia's S&P/ASX closed 0.40% higher.
Earlier in Asia, markets outside South Korea opened higher on positive cues from the US. However, disappointing trade data from China forced markets to shed early gains.
The Nikkei touched a six-week high in early trade. However, Japanese and Korean investors held back ahead of monetary policy decisions due on Thursday in both countries.
Chinese government data showed that both exports and imports declined in June. Exports dropped 3.1% from a year earlier, and are well below the market expected 4% rise. Imports dipped 0.7%, way below a Reuters poll that forecast an 8% annual increase for the month of June.
On Wall Street, indices ended higher on 9 July, boosted by a positive start to the second quarter earnings season.
Aluminium producer Alcoa, which usually marks the start to every earnings season, has reported better-than- expected results. Alcoa, which is seen as a barometer of global manufacturing, expects the global demand for aluminium to grow 7% this year.
The Dow finished 75.65 points higher at 15,300.34, led by Caterpillar and Cisco. The S&P 500 ended 11.86 points higher at 1,652.32 while the Nasdaq closed 19.43 points higher at 3,504.26.