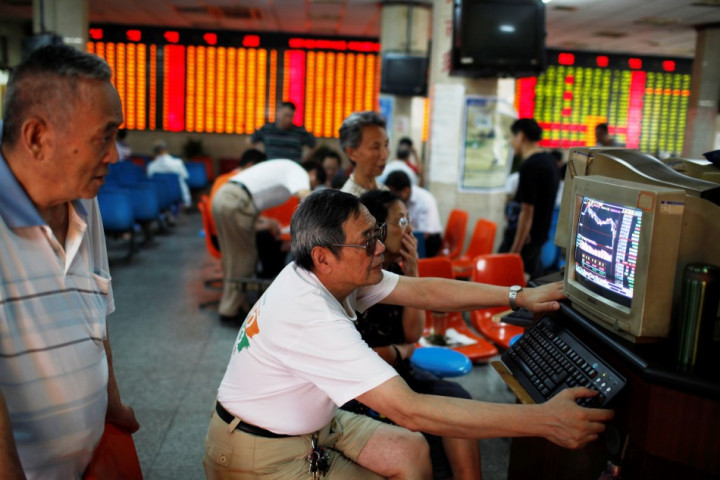 Most Asian markets traded lower on 10 October even after US President Barack Obama scheduled meetings with politicians in a bid to break the ongoing budget impasse and prevent America from defaulting on its debt obligations.
However, Japanese stocks bucked the trend on upbeat economic data.
The Japanese Nikkei finished 1.12% higher or 156.87 points at 14,194.71
Australia's S&P/ASX finished 0.11% lower or 5.90 points at 5,147.10.
South Korea's Kospi finished 0.07% lower or 1.36 points at 2.001.40.
The Shanghai Composite was trading 0.93% lower or 20.64 points to 2,191.13.
Hong Kong's Hang Seng was trading 0.74% lower or 171.45 points to 22,862.52.
India's BSE Sensex was trading 0.10% lower or 20.51 points to 20,228.75.
On 9 October, President Obama decided to meet US lawmakers in a bid to end the political stalemate. The president met congressional Democrats on Wednesday and is due to meet Republicans on 10 October.
The US government shutdown will enter its tenth day on 10 October and Congress has eight days to decide on whether to raise the US debt limit.
The world's largest economy could run out of cash to pay its bills after 17 Octoberif the government's borrowing limit is not raised. The country's laws limit its borrowing to $16.7tn (£10.4tn, €12.3tn).
There are various estimates as to when the US government could run out of money. The Bipartisan Policy Center expects the date to be anywhere between 22 October and 1 November.
In Japan, government data showed that core private-sector machinery orders in August increased 5.4% over July, beating expectations. A Reuter's survey had forecast a 2% increase.
The news boosted Japanese stocks. The August reading suggested that Prime Minister Shinzo Abe's policies, dubbed 'Abenomics', was filtering through to companies.
Elsewhere, in South Korea, the country's central bank left its policy rate unchanged at 2.50%.
"Everyone is trying to remain optimistic about the US budget impasse and until that's restored it's hard to move forward," said Kelly Teoh, market strategist at trading firm IG, in Singapore.
Wall Street Mixed
On Wall Street, indices witnessed mixed trade amid the ongoing political gridlock in Washington.
The Dow finished 26.45 points higher at 14,802.98, propped up by IBM and AT&T.
The S&P 500 closed 0.95 points higher at 1,656.40.
However, the Nasdaq ended 17.06 points lower at 3,677.78, suffering its worst three-day losing streak in over 12 weeks.
The CBOE Volatility Index (VIX), broadly considered the best gauge of fear in the market, ended below 20.
Company Stock Movements
In Tokyo, gaming major Nintendo and battery maker GS Yuasa gained 3% each.
Nissan Motor and loss-making consumer electronics firm Sharp shot up 2% each.
In Shanghai, Real-estate developer Tianjin Jinbin shot up nearly 6% while cargo shipper Tianjin Marine Shipping gained 3% on news that the port city of Tianjin could win government approval for a free-trade zone.
Haitong Securities and Pudong Development Bank lost 2% each.
In Mumbai, Reliance lost about 1% while IT major Infosys inched up 0.31%.
In Sydney, the Bank of Queensland jumped 6.6% on news that it had returned to a A$185.8m profit for the 2013 financial year as against a A$17.1m loss in the previous year.
Atlas Iron lost about 4% while gold miner Kingsgate Consolidated fell 4% on lower copper and gold prices.
Resources major BHP Billiton lost 1% while Anglo-American rival Rio Tinto shed 0.5% on lower commodity prices.
In Seoul, automaker Kia Motors added 1% while rival and part-owner Hyundai Motor gained over 2%.