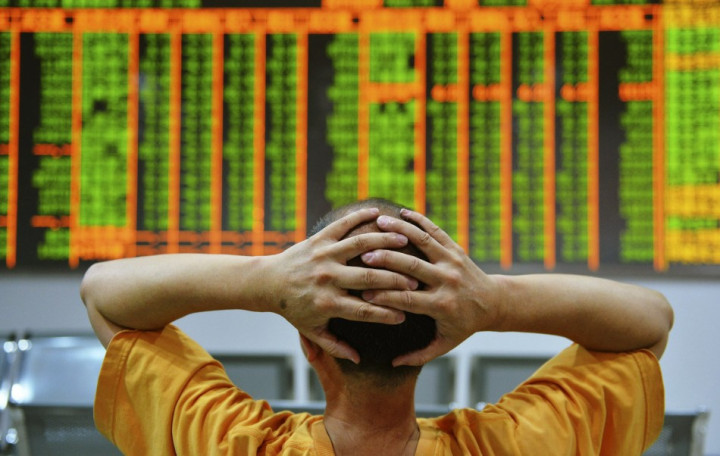 Asian markets posted gains on Thursday, after a rally on Wall Street, supported by the prospect that the US Federal Reserve would extend its monetary stimulus and by Chinese data that showed industrial profits rose sharply in May.
South Korea's Kospi gained 3.12% or 55.61 points to 1839.06 points, boosted by positive current-account data.
The Shanghai Composite index inched up 0.40% or 7.75 points to 1959.25, but the index continues to remain in bear market territory. It is down 20% from February's ten-month high.
Hong Kong's Hang Seng added 1.32% or 268.72 points to 20607.27
Australia's S&P/ASX gained 1.71% or 81 points to 4812.70, and followed major political changes in that country.
The Japanese Nikkei was up 2.47% or 316.45 points to 13150.46, but a stronger yen hurt exporters' stocks.
The Bank of Korea said on Thursday that strong exports pushed South Korea's current-account surplus to a record high in May, underpinning market views that the country's fundamentals remain relatively sound despite a global slowdown in economic activity.
Chinese government data on Thursday showed that profit at major Chinese industrial firms rose 15.5% in May from a year ago.
Markets in mainland China were also supported by signs that the country's cash crunch was easing. On 25 May, China's central bank said it would lend a helping hand to the country's liquidity-starved banking sector by "guiding market interest rates to reasonable levels". The People's Bank of China's (PBOC) intervention would help resolve the tight liquidity situation in the country's financial system sooner than expected.
In Australia, prime minister Julia Gillard will resign after losing the support of her party's lawmakers to former leader Kevin Rudd. The move came after Gillard lost a leadership ballot against Rudd 57 to 45 in a closed-door meeting on 26 June.
On Wall Street, indices ended higher on 26 June after a downward revision in American economic growth pacified fears about an early tapering of US monetary policy. Government data showed that America's gross domestic product (GDP) expanded 1.8% between January and March, 2013, down from the previous estimate of 2.4%.
The Dow ended 1% higher at 14,910.14. The S&P 500 closed 1% higher at 1,603.26, while the Nasdaq Composite index finished or 0.9% higher at 3,376.22.
Eeconomic data from the US shows the world's leading economy is improving. The US may be ready for a cutback in quantitative easing (QE) but the rest of the world is not, opine Pimco boss William H Gross and British journalist Matthew Lynn.
In Seoul, index heavyweight Samsung Electronics' stock jumped 6.5%. LG Display 's stock gained 4% while LG Electronics' stock added 3%.
In Tokyo trade, shares of realty firm Mitsui Fudosan jumped 6.3% while rival Mitsubishi Estate's stock shot up 5.7%. Shares of SumitomoMitsui Financial Group and Shinsei Bank gained 3% and 2.1% respectively.
However, shares of consumer electronics manufacturers Sharp and Pioneer were down 3% each.
In Shanghai, Anhui Conch Cement's stock gained 4.7%, while Great Wall Motors moved up 3.8%. Share of China Construction Bank and Agricultural Bank of China (ABC) gained 2% each.
In Hong Kong, footwear maker Belle International Holdings's stock shot up 5%. Industrial and Commercial Bank of China (ICBC) rose 3.8%, while Agricultural Bank of China (ABC) gained 2.9%.
In Sydney, Gold miner Newcrest Mining's stock shot up 7% while rival Perseus Mining's stock jumped 6%.
Commonwealth Bank of Australia and Woolworths gained 2.4% each. Australia and New Zealand Banking's stock rose 2%.