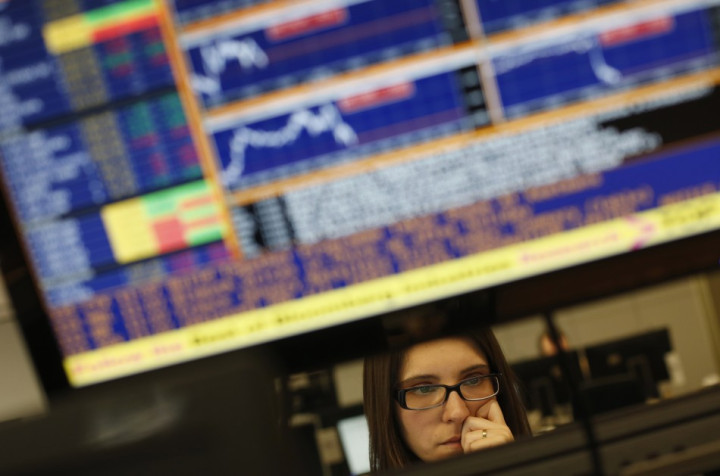 Most European markets opened higher on Monday despite news that politicians in Portugal failed to reach an agreement over the future of the country's bailout package.
Europe's FTSEurofirst 300 opened 0.1% higher at the start of trading, while Britain's FTSE 100 was flat in early deals.
France's CAC 40 and Germany's DAX inched up 0.1% in early trade.
Italy's FTSE MIB opened 0.2% higher while Spain's IBEX was up 0.3% in opening trading.
European market participants will be tracking developments in Portugal, where President Anibal Cavaco Silva has ruled out snap polls. Instead he is backing the fragile centre-right coalition government in a bid to keep the country's €78bn (£67bn, $102bn) international rescue on track.
Portugal's three main political parties have so far failed to agree on tough austerity measures.
Portugal's political instability has drawn serious concern across the rest of the Eurozone, after a raft of ministerial resignations threatened to undermine the country's attempts to gain financial credibility.
Lisbon was given vital respite earlier this month after the country's international leaders agreed to delay a mandatory bailout review by one month.
In company news, Franco-Italian semiconductor manufacturer ST Microelectronics and French luxury goods company Christian Dior are set to release earnings reports. Swiss private banking group Julius Baer will report earnings for the first half of 2013 while Dutch engineering and electronics firm Koninklijke Philips reports second quarter earnings.
In Asia and the US
In Asia, the Japanese Nikkei finished 0.47% higher on Monday while South Korea's Kospi ended 0.48% higher. Australia's S&P/ASX index closed 0.60% higher.
Elsewhere in Asia, markets were mixed.
China's move, last week, to allow banks to decide their interest rates sparked selling in Chinese financials while a stronger Japanese yen pulled down exporters' stocks.
Longer-term investors would be comforted by the fact that there is "improved potential for structural reform in Japan and China's abolition of minimum bank lending rates," said CMC Markets' chief market analyst Ric Spooner.
On Wall Street, indices finished largely unchanged on 19 July. The Dow finished 4.80 points lower at 15,543.74, pulled down by Microsoft and Hewlett-Packard. The S&P 500 ended 2.72 points higher at 1,692.09, a new record high for the index. The Nasdaq closed 23.67 points lower at 3,587.61.
For the week ended 20 July, the Dow inched up 0.51% and the S&P 0.71% while the Nasdaq shed 0.35%.