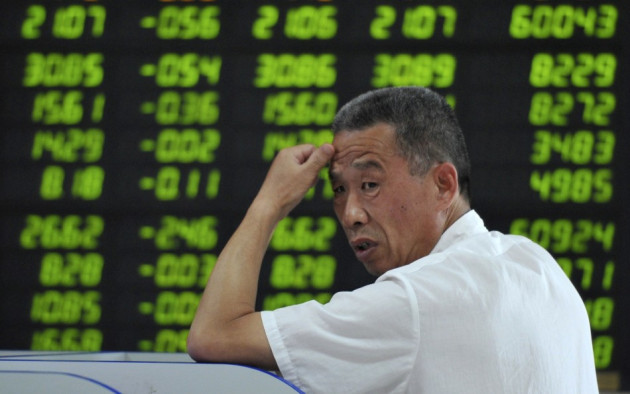 Asian stock markets outside mainland China finished the week higher. India's Sensex led the pack and the Shanghai Composite trailed.
Markets across Asia witnessed mixed trade at the beginning of the week, as the US fiscal impasse entered its 14th day.
Mainland Chinese stocks logged gains on the back of strong inflation data.
Markets outside mainland China traded higher on 15 October on news that US lawmakers were close to resolving the US fiscal gridlock, which had brought the world's largest economy to a near standstill.
Financial markets in Japan and Hong Kong, which re-opened after a three-day weekend, digested remarks by US Senate Majority Leader Harry Reid, who said that he was "very optimistic" that the two sides would "reach an agreement that's reasonable in nature this week to reopen the government, pay the nation's bills and begin long-term negotiations to put our country on sound fiscal footing."
Republican minority leader Mitch McConnell said he was optimistic about reaching a deal, according to media reports.
In China, government data showed that the country's financial institutions handed out 787bn yuan ($128.8bn) in new loans in September, beating expectations by a wide margin. A Wall Street Journal (WSJ) poll of analysts expected China's loan disbursals to hover at 674.5bn yuan.
Markets witnessed choppy trade on 16 October amid the uncertainty that surrounded the outcome of US Senate discussions due later that day.
Reid and McConnell were to resume discussions in a bid to resolve the fiscal gridlock ahead of the 17 October debt-ceiling deadline.
In company news, Hong Kong Television Network (HKTV) plunged 32% after local authorities rejected the company's application for a free-TV license. HKTV, which had invested in infrastructure to secure a license, said it would slash 320 jobs.
Markets outside China logged modest gains on 17 October, after US politicians agreed to raise the government's borrowing limit, averting a potentially disastrous debt default by the world's largest economy.
US President Barack Obama succeeded in defeating the Republicans in a 16-day long battle and kept almost all the features of his proposed healthcare law dubbed 'Obamacare'.
In China, stock markets reversed early gains as investors exercised caution ahead of 18 October's data deluge.
In South Korea, the country's central bank said that producer price inflation eased for the 12th consecutive month in September. A drop in the prices of oil and agricultural products; and a stronger local currency, with respect to the US dollar, resulted in September's decline.
Markets outside Japan traded higher on the final trading day after Chinese government data showed that growth in the world's second-largest economy accelerated to its fastest pace in the third quarter of 2013.
China's gross domestic product (GDP) expanded by 7.8% year-on-year in the July-September quarter, up from 7.5% in the preceding quarter. The quarterly growth rate was the fastest in the current fiscal year and was in line with analysts' estimates.
Factory output in the three months to September rose 10.1% from a year earlier, 1 percentage point higher than the growth rate in the first half of the year. Factory output in September rose 10.2% from a year earlier, down from August's annual pace of 10.4%.
Retail sales rose 13.3% in September from a year ago, slightly below expectations for an increase of 13.5%, and followed a 13.4% gain in the previous month.
Fixed asset investment rose 20.2% year-on-year in the first nine months of 2013, lower than analysts' expectations of a 20.3% increase.
China's statistics office expects the country's economy to expand by 7.5% this year.
In Australia, the benchmark ASX 200 index struck a new five-year high as investors cheered upbeat China growth data. The mainland is Australia's largest trading partner.
In India, the BSE Sensex hit a three-year high and was trading close to a near six-year high. The benchmark index crossed the 21,000 mark for the very first time on 8 January, 2008.
In company news, pan-Asian insurer AIA Group soared 42% on news that its new business value struck a record high in the third quarter, driven by the Chinese and South East Asian markets.
Market Movements
India's S&P BSE Sensex finished 3.24% higher at 20,882.89.
Australia's S&P/ASX 200 finished 1.87% higher at 5,321.50.
Hong Kong's Hang Seng ended 1.64% higher at 23,340.10.
The Japanese Nikkei index ended 1.36% higher at 14,561.54.
South Korea's Kospi finished 1.25% higher at 2,052.40.
The Shanghai Composite index ended 1.69% lower at 2,193.78.
The Week Ahead
HSBC will release preliminary China manufacturing PMI data for the month of October.
Japan will publish inflation data for the month of September. The Japanese government will also release industrial production data for the month of August.
Market players will be tracking Bank of Japan (BoJ) Governor Haruhiko Kuroda's press conference.
Australia will put out third quarter inflation data. Investors will also be tracking RBA Governor Philip Lowe's speech.
ANZ will publish the results of its October business confidence survey.
New Zealand will release September's trade balance figures.