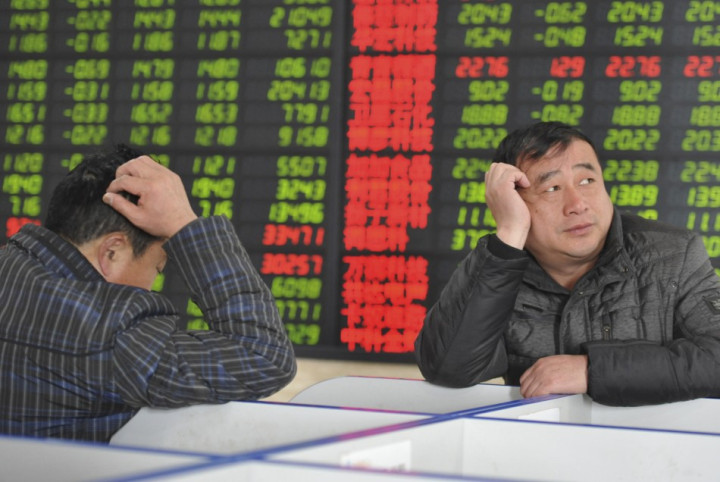 Most Asian markets traded lower on 25 September as concerns, about the US government's borrowing limit and the future pace of the US Federal Reserve's asset-buying stimulus, weighed on investor sentiment.
The Japanese Nikkei finished 0.76% lower or 112.08 points at 14,620.53.
Australia's S&P/ASX finished 0.80% higher or 41.70 points at 5,275.90.
South Korea's Kospi finished 0.45% lower or 9.04 points at 1,998.06.
India's BSE Sensex was trading 1.07% lower or 213.91 points to 19,706.30.
Hong Kong's Hang Seng was trading 0.08% higher or 19.52 points to 23,198.56.
The Shanghai Composite was trading 0.23% lower or 5.11 points to 2,202.42.
Politicians in the US have until 30 September to decide on how to continue funding the US government, given that the US Treasury Department is expected to hit its $16.7tn borrowing ceiling limit around mid-October. Market analysts say that the Treasury would probably not be able to pay its bills from October onwards.
US senators would also have to decide on whether to increase the government's borrowing limit.
The US government would shut down on 1 October if the Republicans and the Democrats cannot reach an agreement in time.
Meanwhile, conflicting comments from US Fed official added to the uncertainty surrounding the future of the Fed's bond buying stimulus.
On 24 September, New York Fed President William Dudley told CNBC that he supported the central bank's unexpected decision to continue purchasing assets worth $85bn a month.
Dudley's comment contradicted earlier comments from Dallas Fed President Richard Fisher.
In company news, US-based Applied Materials (AMAT) will acquire Japanese semiconductor maker Tokyo Elektron in a $9bn deal.
"We think we'll gain at least 3 points in market share by putting our companies together and being able to help customers solve their high value problems faster and at lower cost. We should be able to improve our performance in the supply chain and save money," AMAT Chief Executive Mike Splinter told CNBC.
Wall Street Mixed
On Wall Street, most indices ended lower on 24 September amid uncertainties surrounding US debt ceiling discussions and the future of the Fed's monetary stimulus programme.
The Dow finished 66.79 points lower at 15,334.59, pulled down by JPMorgan and Verizon.
The S&P 500 closed 4.42 points lower at 1,697.42. However, the Nasdaq ended 2.97 points higher at 3,768.25.
Company Stock Movements
In Tokyo, semiconductor maker Tokyo Electron surged 14% on news that US-base Applied Materials was buying the Japanese firm. The all-stock deal, announced on 24 September, valued Tokyo Electron at $9.3bn.
In Shanghai, Huilong Agriculture surged 10% while Hainan Rubber shot up 7% after wheat prices hit an all-time high owing to lower supply.
Shanghai International Port rallied 6.5% while Shanghai Material Trading gained 3.3% after the Xinhua news agency reported that the Shanghai Free Trade zone would officially open on 29 September.
Xinhua news agency reported that the Shanghai free trade zone will be opened on Sunday.
In Mumbai, Reliance Industries, the operator of the world's biggest oil refinery complex, lost 3%. HDFC Bank, India's third largest lender by loan value, lost 3.5%.
In Sydney, retailer David Jones shot up 5% even after it reported 5.9% fall in annual profit.
Woolworths, Australia's largest retailer, and rival Wesfarmers, the country's largest employer, added 2% each.
Banking stocks gained after the Reserve Bank of Australia said the country's banks remained profitable. National Australia Bank added 2% while rival Macquarie rose 1%.
In Seoul, index heavyweight Samsung Electronics shed 0.3%, ahead of the global rollout of its Galaxy Note 3 Gear.
Chip maker SK Hynix and LG Display lost 2% after the announcement of the Applied Materials-Tokyo Electron deal.