Asian Markets Drop As Upbeat US GDP Data Sparks Fed Reserve QE Taper Fears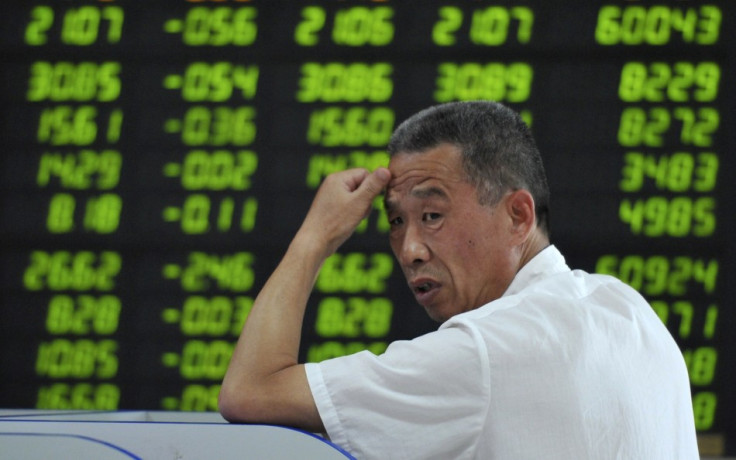 Asian markets traded lower on 8 November as a downbeat handover from Wall Street overshadowed positive economic data from China.
The Japanese Nikkei finished 1.00% lower or 141.64 points at 14,086.80.
Australia's S&P/ASX finished 0.39% lower or 21.30 points at 5,400.70.
South Korea's Kospi finished 0.96% lower or 19.17 points at 1,984.87.
The Shanghai Composite finished 1.09% lower or 23.27 points at 2,106.13.
Hong Kong's Hang Seng was trading 0.67% lower or 152.54 points to 22,728.49.
India's BSE Sensex was trading 0.67% lower or 140.46 points to 20,682.31.
In Japan, equities finished at a one-month low, partly because of weak domestic earnings reports.
In South Korea, equities finished at a two-month low, pulled down by technology firms.
Government data from China showed that export growth bounced back in October. Exports from the world's second largest economy increased 5.6% year-on-year in October, beating estimates.
Exports from China had dropped 0.3% in September.
However positive China data failed to boost investor sentiment in Asia, which woke up to fears of a probable early reduction in the US Federal Reserve's $85bn bond-buying stimulus, on the back of upbeat US growth data.
Earlier, government data from the US showed that the world's largest economy expanded by 2.8% in the July-September third-quarter, higher than the second-quarter's 2.5% growth rate and way above forecasts of a 2% expansion.
Tim Radford, global analyst at Rivkin Securities said in a note to clients: "It was a volatile session [on Wall Street] overnight where social media company Twitter soared 72% above its IPO price, US equities tumbled and global currency markets moved all over the place".
"The catalyst for much of the ruckus was much better than expected US GDP figures".
"While [overnight] selling [in the US] was triggered by better than expected US GDP figures, leading to higher expectations the Fed will start withdrawing stimulus, downside was mostly driven by investors locking in gains from recent upside. With no immediate signs the Fed will start tapering in December despite strong GDP data, selling driven by taper on concerns should be seen as a buying opportunity for market participants," Radford said.
"Given the Fed's dual mandate is price stability and employment, the important release to watch is tonight's non-farm payrolls. A strong pickup in employment in October, anything above a forecasted 120,000 increase, might extend overnight selling pressure, sending broader equity indices back toward near-term support. Saying that, considering last night's selloff wasn't even that bad, there's not much reason to worry about the emergence of heavy downside, particularly if there aren't any major surprises from tonight's release", Radford added.
Wall Street Down
On Wall Street, indices ended lower following the release of positive US third-quarter GDP data.
The Dow finished 152.9 points lower or 1% at 13,593.98. The S&P 500 closed 23.34 points lower or 1.3% at 1,747.15.
The Nasdaq finished 74.61 points lower or 1.1% at 3,857.33.
The CBOE Volatility Index (VIX), broadly regarded as the best gauge of fear in the markets, rose close to 14.
Earlier, Twitter, which is yet to turn a profit, had priced 70 million shares at $26 on Wednesday, but huge investor interest in the stock saw it open at $45.10, a 73.5% pop.
"What's hurting US markets is they have just gone up so much, so a pause is very much to be expected here," David Kelly, chief market strategist at JPMorgan Funds told CNBC.
Company Stock Movements
In Tokyo, exporters' stocks suffered after the yen strengthened.
Automaker Suzuki Motor dropped 4.8%, loss-making consumer electronics firm Sharp was down about 3% while PlayStation maker Sony shed 2.6%.
Camera maker Nikon dropped nearly 4% after it reported a 41% drop in half-yearly operating profit to 21.9bn yen ($222m). The firm said that the overseas demand for high-end single-lens reflex cameras had remained depressed.
In Shanghai, Rare-Earth lost over 3%. Guanghui Energy and Xiamen Tungsten were down over 2% each on lower oil and metal prices.
In Hong Kong, China Cosco, the nation's biggest shipping firm, dropped 5.6% after it revealed that one of its executive directors was being investigated "by relevant departments" in the mainland for alleged "violation of discipline".
In Mumbai, HDFC lost 1.8% while Tata Consultancy Services was down 1.2%
Jaguar-Land Rover parent Tata Motors rose 2.2% ahead of the release of its earnings update later in the day.
In Sydney, casino operator Echo Entertainment lost 4% after it revealed that low consumer spending was impacting its revenue growth.
Westpac Banking dropped 2.8% as it traded without dividend rights.
Iron ore miner Fortescue Metals dropped 4.2% while larger rivals BHP Billiton and Rio Tinto shed 1% each.
In Seoul, LG Display lost 4% while index heavyweight Samsung Electronics ended 2% lower.
Hyundai Motor shed 2.2% ahead of the election of its labour union boss.
© Copyright IBTimes 2023. All rights reserved.