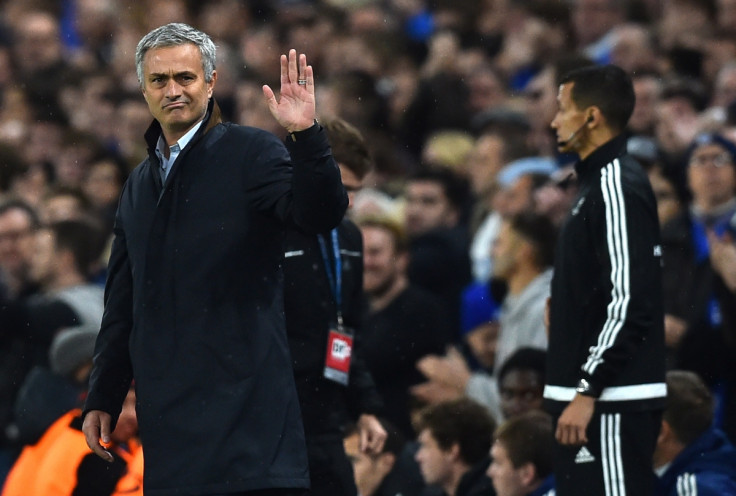 Chelsea manager Jose Mourinho will still be running the show despite his stadium ban for 7 November's Premier League clash with Stoke City. The Blues manager will not be allowed access to the Britannia Stadium after being handed a misconduct charge for a half-time confrontation with referee Jon Moss during the 2-1 defeat to West Ham United.
Speaking at his pre-match press conference on Friday, the Portuguese coach confirmed he will not appeal the ban, thereby confirming his absence from the sidelines, but insists all tactical and substitute decisions will be made by him.
"I am in charge. I have the responsibility and they [my staff] are completely free of that extra pressure," Mourinho said, the Mirror reported. "I choose the team. I do the maximum I can on the directions of the game and try to prepare them even better than ever – players and assistants. It is the only way."
On his ban, he added: "I know the result of the appeal already. I decided to give up. It is stupid to fight a fight you know you are going to lose."
The Chelsea manager has another suspended stadium ban hanging over him, in relation to a separate offence where he claimed referees are "afraid" to award his side penalties following a defeat to Southampton in early October.
With another ban possibly looming, Mourinho fears more Premier League managers will suffer the same fate. "I am stopped, not just to do my work, stopped to go to the stadium, stopped to do something I love so much. If we discuss this properly, then we are going to have a lot of managers with stadium bans. Stadium bans should be connected to aggressive behaviour. This is connected to words. I think this opens it up to happen more in the future."