Storm Agnes Wreaks Havoc Across the UK and Ireland
The impact of Storm Agnes has been keenly felt in Wales, with Capel Curig in the northwest experiencing the strongest gusts at a staggering 80mph.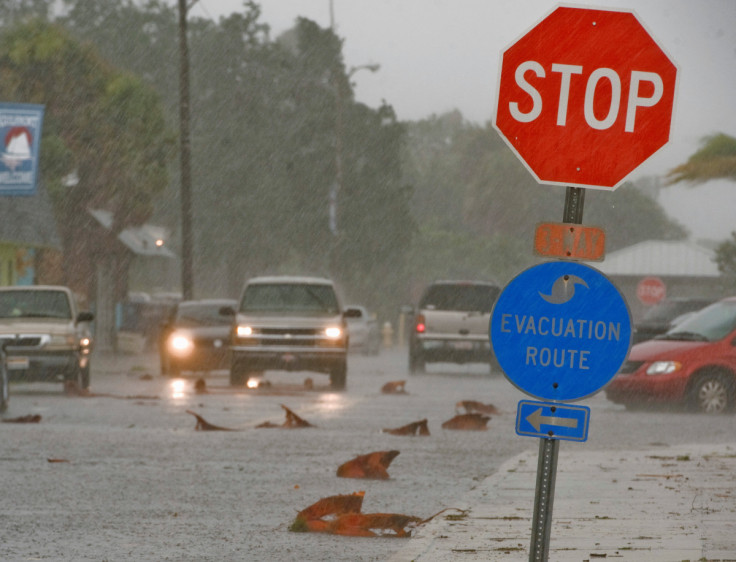 Storm Agnes, the first named storm of the season, has unleashed its fury across the United Kingdom and Ireland, leaving destruction in its wake.
Forecasters have issued warnings and while some regions have already experienced the brunt of the storm, others are still in its path. With Met Office yellow warnings for rain and wind in effect, the impact of Agnes is far from over.
As Storm Agnes sweeps across the region, its wrath has been felt most acutely in parts of southern Ireland and Wales. Gusts reaching an astonishing 80mph have already been recorded in Wales, leaving a trail of damage and disruption in their wake. Meanwhile, southwestern Ireland witnessed power outages, flooding and downed trees, as residents grappled with the relentless force of the storm.
Met Office meteorologist Marco Petagna issued a sombre warning: "Some of the worst conditions are still to come." This ominous forecast has prompted the issuance of yellow warnings for rain and wind, covering large parts of the UK until Thursday morning. The rain warnings extend through the evening, while the wind warnings continue overnight, with the likelihood of high gusts intensifying.
The regions most directly affected by Storm Agnes include Scotland, Wales, northern England and far southwestern England. These areas are bracing for the full force of the storm, as it continues to wreak havoc with relentless rain and powerful winds.
Capel Curig in northwest Wales has already experienced the strongest gusts, with wind speeds reaching 80mph around 6 p.m. Other areas, such as Orlock Head in County Down and West Freugh in Dumfries & Galloway, have also faced wind speeds in excess of 50mph.
The Met Office has emphasised that there is still some uncertainty regarding the precise path of Agnes. Nevertheless, it anticipates wind gusts ranging from 45-55mph inland to 65-75mph on hills and coastal areas. These gusts, the Met Office warns, are likely to be at their peak during the second half of Wednesday afternoon and into the evening.
The yellow wind alert issued by the Met Office signifies the potential for injury and danger to life due to flying debris and large waves. Additionally, the risk of damage to buildings and power cuts looms large. This wind warning covers a significant portion of the UK and remains in effect until 7 a.m. on Thursday, while rain warnings in Scotland expire at 3 a.m.
Meteorologists have been closely tracking the progression of Storm Agnes, anticipating its landfall on Wednesday, September 27. The storm's impact is expected to be widespread, affecting nearly all regions of the UK and Ireland. Forecasters named the storm on Monday, September 25, in anticipation of its broad and prolonged impact, spanning nearly 24 hours.
Northern Ireland has not been spared from Agnes's wrath, with a rain warning extending until 8 pm on Wednesday, particularly affecting high-altitude areas such as the Mourne mountains. The wind alert for Northern Ireland also remains in force until early morning.
Given the storm's intensity, The Royal National Lifeboat Institution (RNLI) has issued warnings about "dangerous conditions" along the coasts of the UK and Ireland. They have advised people to maintain a "safe distance" from the water and cliff edges to avoid being knocked over or swept into the sea.
RNLI water safety partner Sam Hughes stressed the importance of not risking one's life and instead encouraged individuals to call 999 or 112 and request Coastguard assistance if they witness someone in danger in the water. He also emphasised the importance of providing flotation devices to those in need rather than attempting a rescue oneself, which could result in further danger.
Ireland bore the initial brunt of Storm Agnes on Wednesday, with dramatic images showing waves crashing over cars and homes in Dunmore East, Waterford. In Cork, local authorities advised drivers to exercise caution due to flooding in Blarney, while firefighters in Dublin were tasked with clearing fallen trees obstructing roads.
© Copyright IBTimes 2023. All rights reserved.