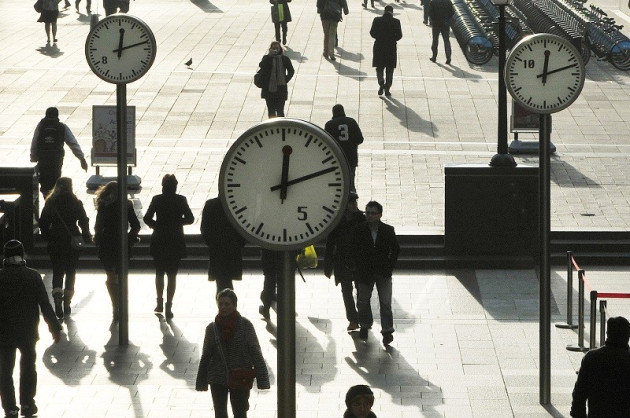 Banking is a dangerous profession. The enormous pot of gold at the end of the rainbow hypnotises financiers into working insanely long hours under intense pressure.
The high stakes sado-masochistic culture, which would make Monty Python's Black Knight look wimpish, could be a killer.
Moritz Erhardt, a 21-year-old student, died in the shower of student halls in Bethnal Green in August. German-born Erhardt, a popular and boyishly handsome young man, was undertaking an internship at Bank of America Merrill Lynch.
The "superstar" intern worked all-night three nights in a row, according to his friends, before he succumbed to an epileptic fit. An inquest in November will determine if the alleged long-hours Erhardt worked contributed to his undignified fate. Bank of America said in August it was reviewing the working conditions for junior employees and it denied that Erhardt worked "crazy hours".
Serious problems are not just faced by those at the bottom of the pile.
Pierre Wauthier, a father of two and former chief finance officer of global insurance giant Zurich, committed suicide in the same month as Erhardt's tragic passing. His suicide note is said to metion a difficult working relationship with his boss, Josef Ackermann.
But when Ackerman quit as chairman of Zurich days after the death, he issued a statement dismissing any blame for the tragedy. He also said he was "shocked" by the death and his resignation was to help protect Zurich's reputation.
The finer and important details of these cases are yet to emerge, but recent research has found that fears of job cuts and "banker bashing" are taking a toll on the health of bank workers of all levels, revealing that the dark-side of the champagne soaked world of finance is bigger than previously recorded.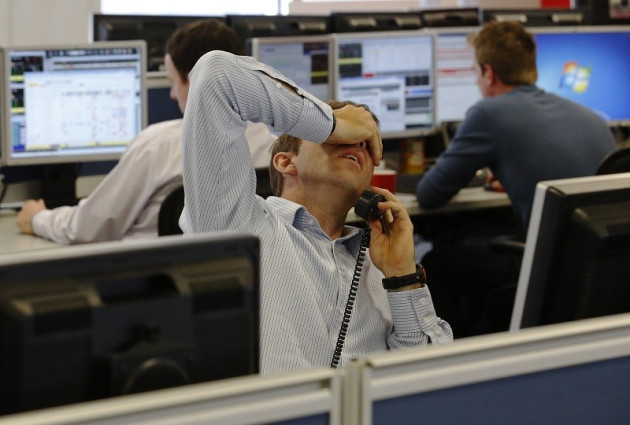 Mental Health Crisis
According to finance union UNI's survey, a vast majority (80%) of banking and insurance unions in 26 countries cited deteriorating health as a major problem for their members over the past two years and that many unions now claim their members are working in a "climate of fear".
The survey, entitled Banking: The Human Crisis, also revealed that more than half of the unions in 16 countries across the globe said members complained their personal lives were also under considerable strain as they battled the financial crisis.
"Bank employees are having to face angry customers, sometimes on a daily basis, whose lives are falling apart and they blame the banks," Lynn Mackenzie, author of the document, said.
The disturbing findings are complemented by research from Bank Workers charity. The organisation's report found that a majority of bank workers (63%) cannot switch off from work and suffer from sleep deprivation and, ironically, four in ten (40%) have two or more financial worries.
In work, the respondents' worries seem even worse. More than six in 10 (63%) said they feel a lack of control and a majority (57%) are troubled by job insecurity. The charity says the report means the financial sector demonstrates poorer psychological wellbeing and engagement than typically elsewhere in the working population.
"The severe economic climate, high work demands, a wave of banker bashing in the media and job losses across the financial sector create a pretty potent cocktail of stress factors," Paul Barrett, head of wellbeing at the BWC, explains.
"If you add to this a changing demographic that means increasing numbers of the working population now have caring responsibilities, at both ends of the age spectrum, when there has also been a reduction in the sources of external help available, it's hardly surprising that stress levels are soaring."
Cary Cooper, a Professor of organisational psychology and health at Lancaster University, is more forthright about the financial industry's conditions.
"The sector has had such bad press that a lot of employees are feeling bad about working in the sector," he explains. "They feel embarrassed because of what some investment banking people have done. On top of that, there is the misspelling of private protection insurance and the Libor-fixing scandals, which has created an image that banking is not a sector you would want to work in."
But Cooper suggests the industry has taken a turn for the better and is seeking to dramatically change its tarnished public image. With banks downsizing following the financial crash of 2008, Cooper says HR people in the finance sector say they cannot afford to lose the "few good people" they have left.
"Now the HR professionals are asking, and rightly so, how do we improve work-life balance in the business, how do we improve management style, how do we make people more resilient, how do make the institutions more resilient?"
The public has little sympathy for bankers.
A once lauded profession, is now widely viewed as a job for cronies and crooks - an overpaid superclass no one wants a part of. But the research from UNI and the BWC should not and cannot be ignored. The industry is addressing its issues, but cultures are hard to shift.
It could be decades until considerable change is seen in the financial industry and before that happens workers will suffer.
Not just the slick-haired, expensive suite wearing, imaginary investment banker who is mistrusted by the public, but normal employees in the industry - the ones behind the tills, the ones carrying out banal administrative duties and the ones trying, struggling to get home to put their kids to bed - will also pay a physical and mental debt not of their making in the meantime. Let us hope the reformation Cooper predicts spreads far and wide.