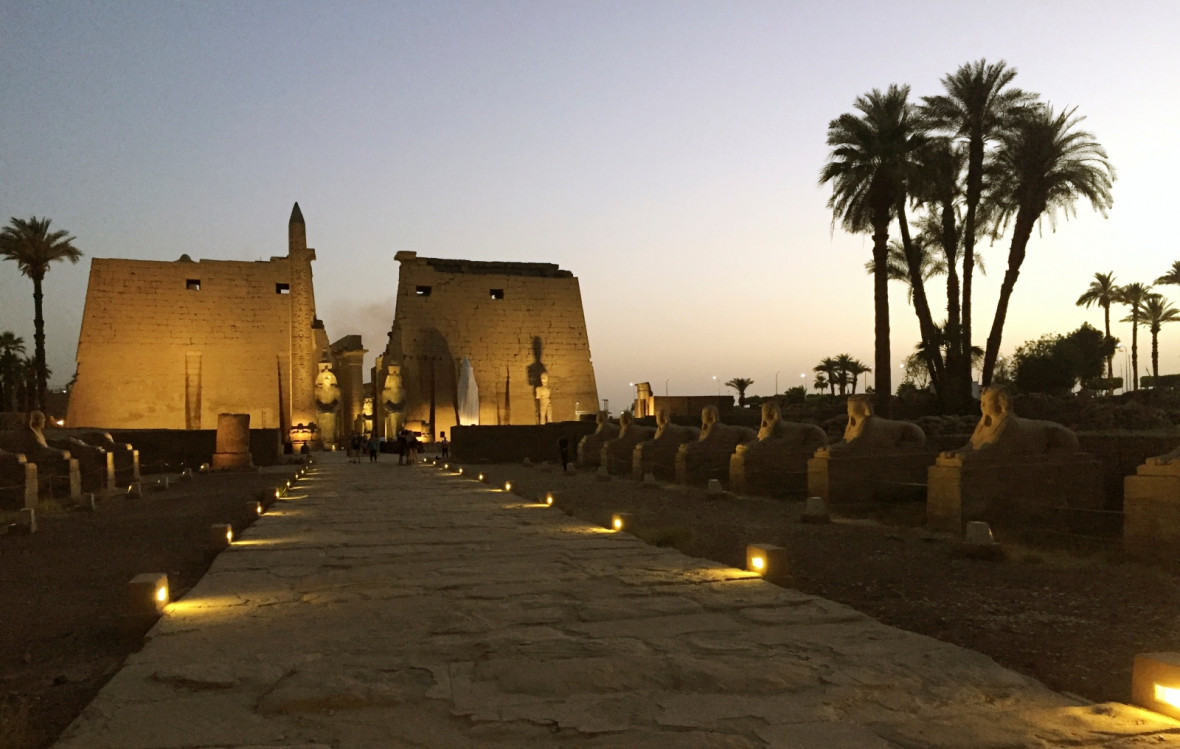 A giant granite statue representing Pharaoh Ramses II has been unveiled in Egypt, at the Luxor Temple. It had first been discovered nearly sixty years ago, broken down into 57 fragments.
But it was not until 2016 that Egypt's Ministry of Antiquities decided to launch a project to repair the statue. The results of months of work were presented on 18 April during a floodlit ceremony at the temple, on the banks of the Nile River.
The fully restored statue is 11 metres (36 feet) tall and weighs 75 tons. The king stands proudly with a double crown on his head.
The ceremony came hours after the ministry announced the impressive discovery of a large tomb from the New Kingdom, which had been unearthed in Luxor.
Ramses II, often referred to as Ramses the Great, ruled Egypt from 1279 to 1213 BCE – the second longest rule in Egyptian history.
Ramses II now remains famous for the extensive building programmes which were conducted during his time in power and which hint to the fact that he ruled over a prosperous Egypt. It is believed that he was also greatly admired by his subjects for his military prowess (and for the many military campaigns he instigated), which reinforced its reputation as a great king.
Although little is known about the king's personal life, Egyptologists know that one of his wives was Nefertari and that she was perhaps his favourite. The temple at Abu Simbel was dedicated to her.
Many colossal statues of Ramses II, like the one which was just unveiled by the Ministry of Antiquities, have been found all over Egypt.