Animal Rights Activists Condemn 'Suicide Race' After 23rd Horse Dies in Less than 30 years [SLIDESHOW]
Animal rights activists say Omak race is 'abuse, pure and simple' and demand it is scrapped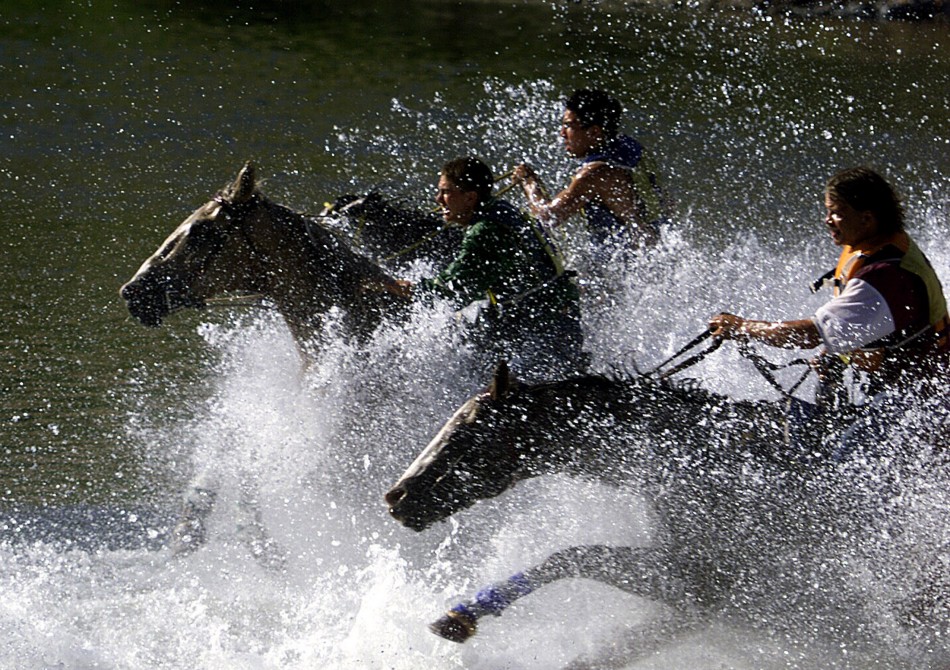 Animal rights activists in America have condemned a madcap rodeo competition known as the "Suicide Race", which has killed one horse - even before the competition has begun.
The race, an annual tradition in the town of Omak, Washington, includes a race down the 225ft "Suicide Hill" followed by cowboy-style fording across the Okanogan River.
Twenty-two horses have died in the last 28 years, and now another, named Little Big Man, has died in this year's preliminary race down Suicide Hill - which also left four riders nursing broken bones.
With the full competition about to begin, activists have taken the opportunity to denounce the event. A spokesperson for the Progressive Animal Welfare Society [PAWS] told local reporters that the Suicide Race "is animal abuse, pure and simple".
The PAWS statement is the latest in a string of protests made by activists about the race in recent years. In response, organisers have introduced a number of regulations - including a health and safety check for all horses and riders, and a swim test to determine each horse's ability to ford the river.
Pete Palmer, president of the Sucide Race Owners and Jockeys Association and a long-time advocate of the event, was quick to express his sorrow at the latest death, saying:
"When we lose a horse it impacts the entire racing community. We are saddened by the loss of Little Big Man and extend our prayers to [its owners] the Jerry Ford Racing Family."
The Suicide Race is the main event of a four-day rodeo show that attracts thousands of fans every year, providing a significant economic boon for Omak's 4000 inhabitants.
© Copyright IBTimes 2023. All rights reserved.