Internet giant Yahoo is considering buying a UK-based iPhone app Summly, founded by a 17-year-old London schoolboy.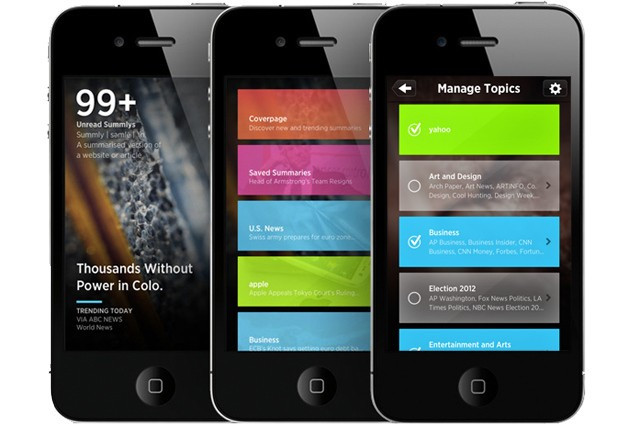 According to sources speaking to All Things D, Yahoo is carrying out due diligence on the London-based company with an eye on a possible purchase. It is no secret that Yahoo's new CEO Marissa Meyer is following a "Mobile First" approach to try and turn the ailing company around, and Summly would fit in nicely with that strategy.
Summly is an app for the iPhone which summarises news articles into a couple of sentences using algorithms based on artificial intelligence and natural language processing. It was developed by a 17-year-old student called Nick D'Aloisio, who has been in contact with Meyer for the past eight months.
Initially launched as a prototype app called Trimmit, the app was re-launched last month and has been downloaded over 500,000 times since, according to the company. It has been attracting some high-profile investors including Hong Kong-based billionaire Li Ka-Shing, Stephen Fry, Ashton Kutcher and even Yoko Ono.
D'Aloisio, who has taken time out of his studies to concentrate on the company, is a frequent visitor to Silicon Valley and has so far managed to raise around £900,000 for Summly.
Earlier this week Yahoo launched a much revamped iPhone app for it's photo-sharing service Flickr, hoping it will challenge the likes of Instagram and Twitter in the mobile photo-sharing market. It also launched revamped Yahoo Mail apps for iOS and Android this week.
As Yahoo looks to concentrate on areas where it is strong - such as news - as well as develop a winning mobile presence, Summly would seem like a perfect fit for Yahoo.