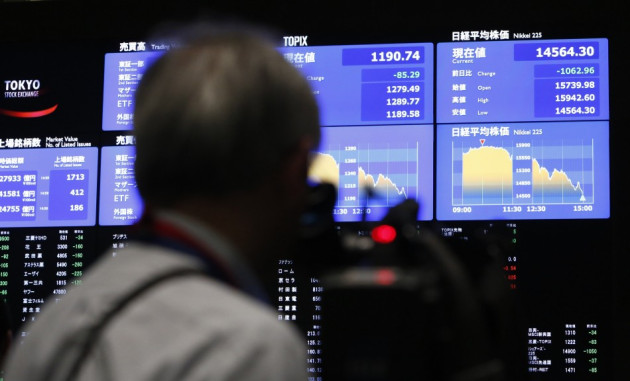 The company that makes C.C. Lemon brand soft drinks and Yamazaki single malt whisky is expected to receive approval from the Tokyo Stock Exchange as early as Wednesday, according to Reuters that cited "a person with the direct knowledge of the matter."
It would and raise about $5bn (£3bn/€3.9bn) from the offering of Suntory Beverage & Food Ltd., according to the news agency's banking sources. At that amount, the offering would top a $2.1bn IPO of a Thailand infrastructure fund to become the largest in Asia so far in 2013.
In a separate statement, Suntory said the media reports regarding the IPO are not based on its announcements.
The parent company and the alcoholic drinks unit would remain private.
The proceeds from the offering would be used for expansion of the company in the overseas markets, especially in Southeast Asia, as it looks to reduce its reliance on domestic market. Japanese beverage companies such as Suntory, Kirin Holdings and Asahi Group are aggressively pursuing overseas acquisitions due to stiff competition in the home market.
In line with its growth strategy to double its sales at food and beverage division to 2tn yen by 2020, Suntory has earlier acquired European soft drinks maker Orangina Schweppes and New Zealand's second-biggest beverage firm Funcor Group. In 2011, it formed a joint venture with Indonesian food and beverage group GarudaFood.
Last year, Suntory was planning to form a joint venture with Chinese brewer Tsingtao and Indian food and drink maker Narang Group.
Suntory's move is also in line with the recent surge in the stock markets. The benchmark Nikkei average rose more than 30% since the start of 2013.
Nomura Holdings, Morgan Stanley and JP Morgan Chase & Co are among the underwriters handling the IPO, in which shares will be offered to Japanese and overseas investors.
For the first quarter ended in March, the group reported a net profit of 4.8bn yen, up significantly from prior year's 842m yen.