Bank of England holds steady on interest rates
UK central bank maintains asset purchase programme at £435bn and holds interest rates at 0.25%.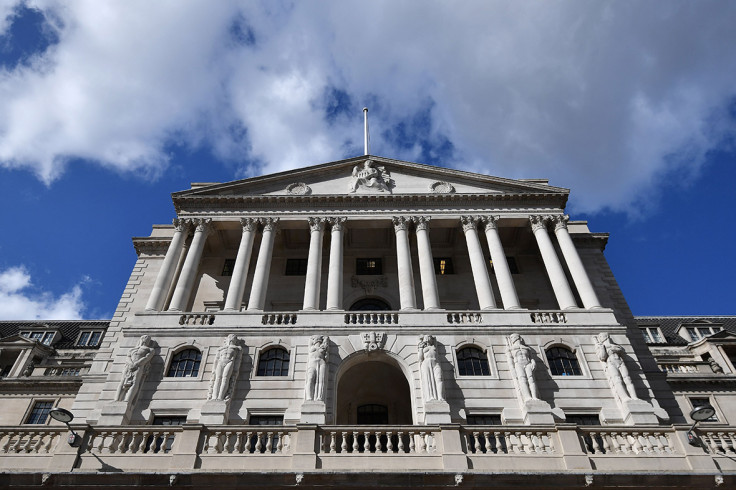 The Bank of England held the UK's benchmark interest rate at 0.25% at the conclusion of its latest Monetary Policy Committee (MPC) meeting on Thursday (14 September).
The benchmark rate had been stable at 0.5% from March 2009 to August 2016, when the MPC decided to reduce it by 25 basis points that month in the wake of dire survey data following the Brexit vote.
The holding pattern was supplemented yet again by a decision to maintain the central bank's asset purchase programme at £435bn ($578bn, €486bn), which was in line with market expectations.
Minutes from the rate-setting Monetary Policy Committee (MPC) indicated that members voted 7-2 to keep interest rates on hold at 0.25%, making it a year at that level, and over 10 years since a rate hike.
However, the Bank signalled that monetary policy could be tightened over the coming months, unless there was a sudden string of bad economic data.
"If the economy follows a path broadly consistent with the August Inflation Report central projection, then monetary policy could need to be tightened by a somewhat greater extent over the forecast period than current market expectations," it said.
"The MPC thinks the economic data since 3 August, although relatively limited, suggests growth is firmer than expected," said Neil Wilson, senior market analyst at EXT Capital.
"Crucially policymakers think that slack is being absorbed faster than expected and this would be consistent with a rate hike sooner than markets currently expect. Again the MPC said monetary policy may well be tightened more than current market expectations."
Paul Hollingsworth, UK economist at Capital Economics, added the minutes struck a considerably more hawkish tone than in August, which could pave the way for a rate increase before the end of the year.
"This supports our long-held view that market expectations had gone way too far in expecting rates to remain on hold until 2019," he said.
"If the economy continues to hold up, and there are clearer signs that wage growth is building, then the first hike could some somewhat earlier than we had previously envisaged, possibly as soon as the next meeting in November."
Inflation to overshoot target for next three years
The BoE added it expects UK inflation as measured by the consumer price index (CPI) to exceed 3% in October this year, having previously forecast inflation to peak at 3% next month. It also indicated inflation is likely to exceed the Bank's 2% target for the next three years.
Data released earlier this week by the Office for National Statistics (ONS) showed inflation jumped to the joint-highest figure in four years in August, climbing to 2.9%. Meanwhile, average weekly earnings rose by 2.1% year-on-year, in line with the gain recorded in the previous month but below the 2.2% increase analysts expected.
However, when the impact of inflation is factored in, real weekly wages fell by 0.4%, both including and excluding bonuses, compared with a year earlier. This has fuelled economists' fears the squeeze on households was being exacerbated by subdued wage growth.
The BoE described as "exceptional" the circumstances since the referendum on EU membership and the accompanying depreciation of sterling.
"Monetary policy cannot prevent either the necessary real adjustment as the United Kingdom moves towards its new international trading arrangements or the weaker real income growth that is likely to accompany that adjustment over the next few years," the MPC said.
Ben Brettell, senior economist at Hargreaves Lansdown, said leaving rates unchanged "makes a great deal of sense".
"Usually a combination of low unemployment and above-target inflation would mean a rate rise was firmly on the cards," he added.
"But these are far from normal times. Unemployment might be at a multi-decade low, but this has yet to feed through into any meaningful wage growth."
© Copyright IBTimes 2023. All rights reserved.