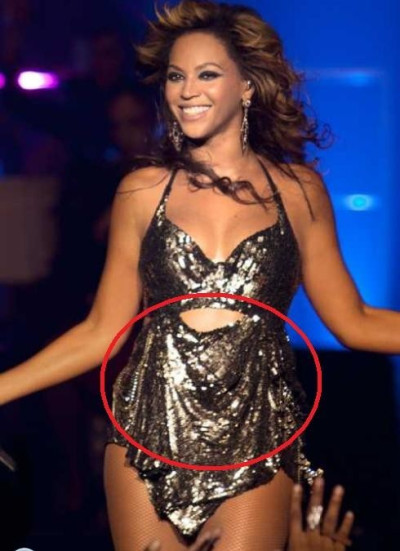 Pop superstar Beyonce's baby bump has triggered a lot of speculation ever since she announced her pregnancy at the VMAs. First it was a record number of tweets, now its shifted the focus on surrogacy in Hollywood. When Beyonce appeared for an interview on Australia's "Sunday Night" television program, her baby bump appeared to fold in on itself beneath her pink dress as she sat. After the baby bump mysteriously folded, the Web was on fire with speculations that she was not really pregnant and that it was a prosthetic baby bump.
It was also alleged that she was faking her pregnancy and that a surrogate was carrying her baby. According to the insider, Beyonce was only less than 8 weeks pregnant during the VMAs. The accusations started when fans began to notice the "Baby Boy" singer's seemingly flat stomach just a week before the VMAs.
However, Beyonce's publicist Yvette Noel-Schure denied the reports of her faked pregnancy and said that reports are stupid and false.
Did you ever stop and think about just how quickly a 40+-year-old Hollywood mother loses her baby weight just days after a twin birth? Or the fact that a record number of older Hollywood mums are giving birth to twins? While there are the ones who come out openly that they had babies through surrogacy, some may decide to be discreet.
Who knows which celebrity has faked her pregnancy? That is food for thought anyway.
However, Hollywood icons flaunting their kids through surrogate mothers have opened up the doors for common people to think about it as well.
According to Allvoices.com, U.S., particularly California, is the premier destination for those seeking a surrogate through legislation that allows to even advertise these services. The price varies but the average is 150,000 euros of which 20 percent is for the mother and the rest is for hired medical and legal bills in a transaction where the mother can become part of the new family or, as is generally the case, cedes all rights to the newborn.
From Elton John, Nicole Kidman and Neil Patrick Harris to Ricky Martin, Sarah Jessica Parker and Dennis Quaid, a star-studded cast has sought the help of surrogate mothers to grow their families.
Start the slideshow for a list of Hollywood couples who have used surrogate mothers for the birth of their children.