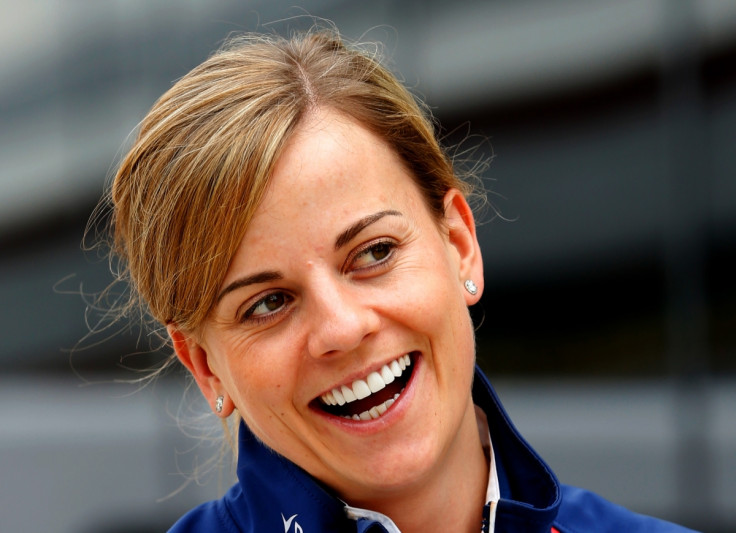 Susie Wolff has announced her retirement from Formula 1, saying that her dream of reaching a starting grid was "unachievable". The Williams test driver was seeking to become the first woman to compete in the sport since 1992.
The 32-year-old has taken part in four practice sessions at races over the last two seasons, however she was overlooked to cover Valtteri Bottas in Malaysia earlier this year as her opportunities continued to dwindle. Wolff was looking to become the first female driver to race in F1 since Giovanna Amati – and just the sixth in history – but she believes the sport's current "environment" made her ambitions impossible.
"It has been an incredible journey with many ups and downs," a statement issued via the Huffington Post read. "I feel privileged to have turned my passion into my profession. I wanted and fought very hard to make it onto that starting grid but the events at the start of this year and the current environment in F1 the way it is, it isn't going to happen.
"My gut feeling tells me it is time to move on. Time to explore new challenges and push myself in new environments. As a sportsperson it is always difficult to know when to stop but for me, this journey has come to an end."
The Scottish driver, whose final appearance will at the Race of Champions at London's Olympic Stadium on 20-21 November alongside David Coulthard, added to BBC Sport: "I always said that as soon as I couldn't get any further I would stop and that time has come. My goal was to get on to the starting grid and that didn't look achievable. So I had to call it a day."