Supporters of Sven Olaf Kampuis, who was arrested on Friday over the "largest cyber-attack in history" have threatened to an even larger attack on those they believe are out to get him.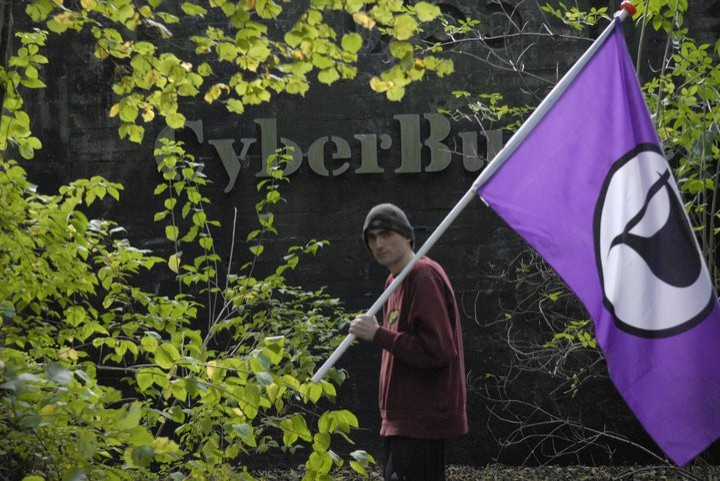 Arrested in Spain on Friday, the 35-year-old Dutchman is expected to be returned to the Netherlands in the next 48 hours and will face charges associated with what has been dubbed the "largest cyber-attack in the history of the internet."
The 300 gigabit-per-second (Gbps) distributed-denial-of-service (DDoS) attack took place over several days towards the end of March and was focused on spam-filtering group Spamhaus. The attack was hyperbolically compared to a nuclear bomb going off by the company helping defend against the attack.
Following Kamphuis' arrest in Spain on Friday on an international arrest warrant, a group of supporters and anti-Spamhaus activists called Stophaus have been vocal in defending Kamphuis, who they claim was arrested "based on false information."
In a press release the Stophaus group said: "We demand [you] to release Sven or we will indeed start the biggest attack [you] humans have ever experienced towards the Internet, and yourself."
The group goes on to say "anything and all" connected with those prosecuting Kampuis will suffer, claiming it has tested the cyber-defences of banks and airports in the Netherlands which it says are "weak."
In the wake of the attack, Kamphuis denied the allegations against him, saying the problems were caused by a row between him and Spamhaus.
Spamhaus is a network which works to create a real-time blacklist of servers they believe are used to send out spam email. Such is its importance to how the internet works that in 2011 when a lawsuit threatened to shut it down, industry experts testified that doing so risked breaking the email infrastructure as we know it.
So pervasive is the system, it is estimated that Spamhaus is directly or indirectly responsible for filtering out as much as 80 percent of daily spam messages.
In a post on Facebook, Kamphuis called Spamhaus "an offshore criminal network of tax circumventing self-declared internet terrorists pretending to be 'spam' fighters" that is attempt[ing] to control the internet through underhanded extortion tactics."