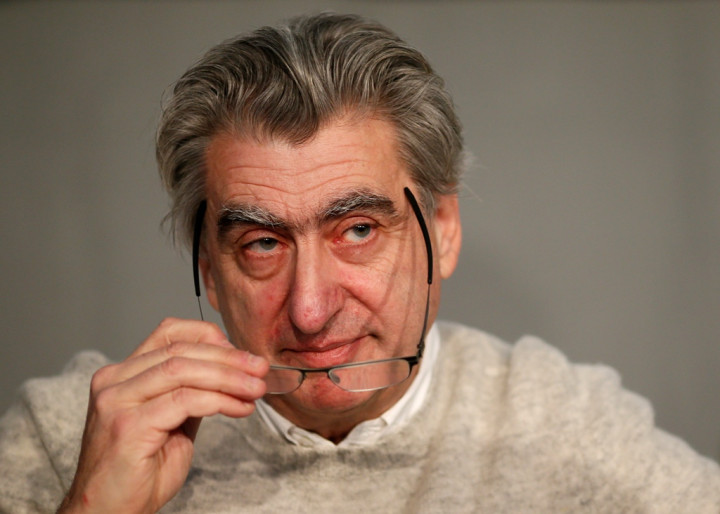 Swiss watch makers Swatch Group will add some fitness features to its watch line-up from 2015 as it seeks to stave off growing competition from smartwatches.
As Apple prepares to launch its first smartwatch later this year - likely to be called the iWatch of iBand - traditional watch makers are looking on anxiously to see if or when the smartwatch market will take explode.
Swatch Group, which is the world's biggest watchmaker, features a wide range of well-known brand from Omega, Longines and Breguet at the high-end to Tissot, Flik Flak and Swatch at the mid-to-low end of the market.
Swatch Group's CEO Nick Hayek has previously dismissed smartwatches as inelegant and lacking in features, but in the face of much falling share prices has evidently changed his opinion.
Swatch has revealed that it will add some fitness features to its Touch range of watches from next year.
The Wall Street Journal reports the company hasn't detailed what fitness functions it will include, but said they would be the "usual features".
Market boost
Smartwatches typically measure steps taken, distance travelled, and more recently have added the ability to measure heart rate and blood pressure.
The devices on the market at the moment include watches running Google's Android Wear software from Samsung, LG and Motorola as well as the Pebble smartwatches which work with both iOS and Android.
These have so far have failed to set the world alight, but the launch of Apple's iWatch is set to give the market a significant boost.
As well as competing with smartwatches, traditional watch makers are being challenged by fitness trackers from the likes of Fitbit, Garmin and Jawbone, many of which tell the time as well as tracking your movement and sleep.
Plastic brand
While high-end watch makers have not been impacted as much by the introduction of smartwatches, Swatch makes 30% of its revenue from low- and mid-range devices which sell at prices similar to the current crop of smartwatches (£100 - £200)
Smartwatches could eat as much as 10% of sales of Swatch's entry-level plastic brand and 5% of its midrange brands in 2015 and 2016, said Luca Solca, an analyst at Exane BNP Paribas told the WSJ.
Swatch has seen its stock price slump in the last 12 months as analysts see it as the biggest loser if the smartwatch revolution takes off.
As well as Apple entering the market later this year, fellow tech giant Microsoft will launch its own smartwatch according to multiple reports.
Indeed Swatch and Microsoft previously collaborated to create one of the first ever smartwatches back in 2004, but the device - called the Swatch Smart Watch - failed to take off and the company is still in possession of unsold stock.