Swedish kronor falls to multi-year lows vs majors as Riksbank cuts repo rate to below zero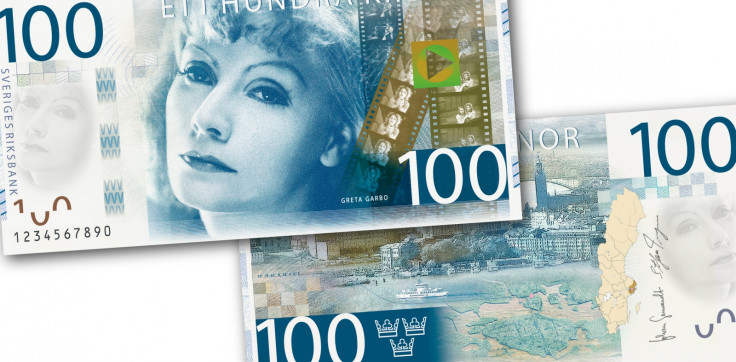 The Swedish kronor fell to a seven-year low against the pound and a new six-year low versus the dollar after Riksbank made a surprise move of taking the benchmark interest rate below zero in order to reflate the economy.
The Swedish central bank lowered its key repo rate by 10 basis points to -0.1% at the 12 February review.
In entire 2014, only one month saw positive inflation rate in Sweden. Two months it was zero and the remaining nine months it averaged between -0.1% and -0.6%. The December rate was -0.3% deeper than -0.2% in November.
Sweden also announced the plan to buy SEK 10 billion government bonds and said they are prepared to do more at short notice.
USD/SEK jumped to 8.5566, its highest since April 2009, translating to a 1.8% fall on the day in the Swedish currency. It dropped more than 2% against the euro to 9.6893 and 1.7% against the UK pound to 13.308.
Sterling's rally was supported by hawkish than expected Bank of England inflation report that revised the two-year and three-year inflation projections from the November report.
Many analysts are of the view that the rate cut or the low amount of bond buying might not help revive inflation in Sweden.
Kit Juckes, a macro strategist at Societe Generale, tweeted: "Give me 10 billion kronor and I'll say thank you very much. But it's the smallest quantitative easing ever."
For some analysts, the fall in the Swedish currency was obvious reaction but for some, the policy move was expected so the kronor move seemed surprising.
Other data on Thursday showed Swedish unemployment rate rising to 8.4% in January from 7% in December.
The market is now waiting for inflation data due on 17 February and fourth quarter GDP data on 27th. The third quarter annual expansion rate was 2.1%, down from the second quarter rate of 2.4%.
© Copyright IBTimes 2023. All rights reserved.