US' SEC Fines UBS $50m For CDO Securities Fraud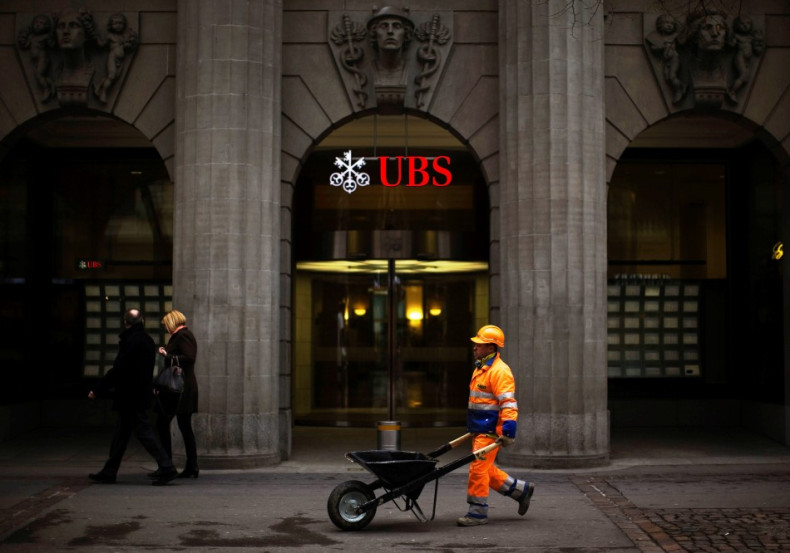 A US regulator has slapped UBS with a multi-million dollar fine for deceiving investors who bought a risky mortgage-backed bond transaction during the financial crisis.
Switzerland's biggest bank UBS will pay $49.8m (£32.5m , €37.4) to the US Securities and Exchange Commission (SEC) to settle charges that it violated the US' securities law after it failed to disclose certain fees and the true cost of structuring the collateralised debt obligation (CDO).
CDOs are complex financial products tied to pools of cash-flow-generating assets such as home mortgages.
Despite the UBS settlement, the bank does not admit or deny wrongdoing, no individuals were charged and remains one of the lowest penalities paid by a bank for mis-marketing CDOs.
Over the past few years, a flurry of investment banking giants have stumped up hundreds of millions of dollars in penalties for the same mis-marketing.
Goldman Sachs has paid the most, with $550m, to settle with the SEC. JPMorgan Chase has paid $153.6m while Japan's Mizuho Securities dished out $127.8m to regulators. Citigroup agreed to pay $285m, pending final approval from a judge.
The Mis-Marketing Scandal
UBS' $49.8m payment includes the upfront cash and disclosed fee, $9.7m of interest, and a $5.7m fine.
The settlement marks the end of an SEC probe into the Swiss bank's CDO that the bank created in the middle of 2007.
The SEC said that outside investors lost $130m when the CDO was liquidated in June 2008.
"UBS kept $23.6m that under the terms of the deal should have gone to the CDO for the benefit of its investors," George Canellos, co-director of the SEC's enforcement division said in a statement.
Megan Stinson, a UBS spokeswoman, said the agreement concerns a business that was closed nearly five years ago.
"We believe this settlement marks the conclusion of all SEC investigations relating to UBS' structuring and marketing of CDOs backed by residential mortgage-backed securities," she said.
Earlier this month, Citigroup was ordered to pay over half a billion dollars back to investors, after a New York federal judge rubberstamped a settlement deal related to the bank hiding toxic mortgage assets.
US District Judge Sidney Stein approved $590m to be returned to investors, who accused Citi of hiding billions of dollars in toxic financial products. The settlement also led to a $25m slash in fees awarded to lead counsel Kirby Mclnerney LLP.
Earlier, a New York jury found former Goldman Sachs vice president Fabrice Tourre liable for misleading investors in a 2007 sub-prime mortgage investment deal, called Abacus 2007-AC1.
The SEC had earlier accused Tourre of misleading investors and of secretly helping billionaire John Paulson's hedge fund make big money off the same deal.
The mortgage product tanked when the US housing market crashed. However, Paulson made $1bn off the deal.
Goldman paid $550m in 2010 to settle with the SEC over the Abacus CDO.
Last month, UBS agreed to pay $885m to US government-controlled mortgage finance firms Fannie Mae and Freddie Mac, to resolve claims related to securities sold to the two agencies during the 2004 to 2007 housing bubble.