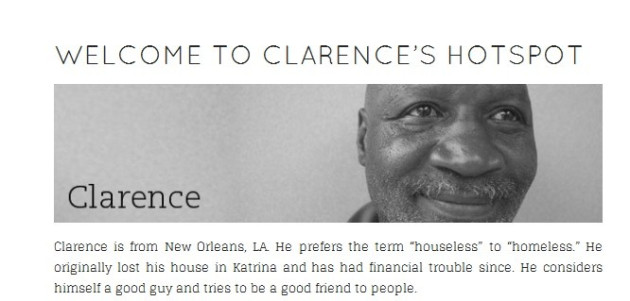 Marketing agency Bartle Bogle Hegarty (BBH) has launched a controversial charity scheme at this year's South by Southwest (SXSW) festival, in which homeless people are being used to provide Wi-Fi hotspots.
The project, Homeless Hotspots, is exploiting the need for high-speed data connection at the festival in Austin, Texas, by issuing the homeless with T-shirts that say "I am a 4G hotspot".
Passers-by can pay what they want, either in cash or by PayPal, to get online 4G network accessvia the Wi-Fi device carried on the homeless "vendor". The proceeds go to the Front Steps Homeless shelter in Austin.
The Homeless Hotspots website recommends that users pay $2 (£1.28) for every 15 minutes of usage.
The initiative builds on the street newspaper model led by Big Issue in the UK. But it was met by an almost immediate backlash at the SXSW annual tech startup conference, with David Gallagher, of the New York Times, describing it as "a little dystopian" on the paper's SXSW Tumblr page.
Gallagher added that making the homeless wear T-shirts which say "I am a 4G hotspot", rather than "I have a 4G hotspot", turns "human beings into infrastructure".
Saneel Radia, head of innovation at BBH in New York, stood by the campaign.
"The worry is that these people are suddenly just hardware but I wouldn't have done this if I didn't believe otherwise," he said.