The two sides embroiled in Syria's civil war are blaming each other after a school was shelled near Damascus, reportedly killing 28 students and a teacher.
The mortar shell hit the Batiha school in the al-Wafideen refugee camp that hosts 25,000 displaced people, 15 miles northeast of Damascus.
Although the attack has been confirmed by the Syrian Observatory for Human Rights, it is unclear as to who perpetrated it. While activists have blamed Assad's army for the massacre, Syria's state news agency Sana has reported that an unspecified group of rebels shelled the school.
Fighting has been taking place around Damascus in recent days, as the rebels scored a string of important victories, overrunning several strategic military bases and getting closer to the capital.
Sana later lowered the death toll to ten.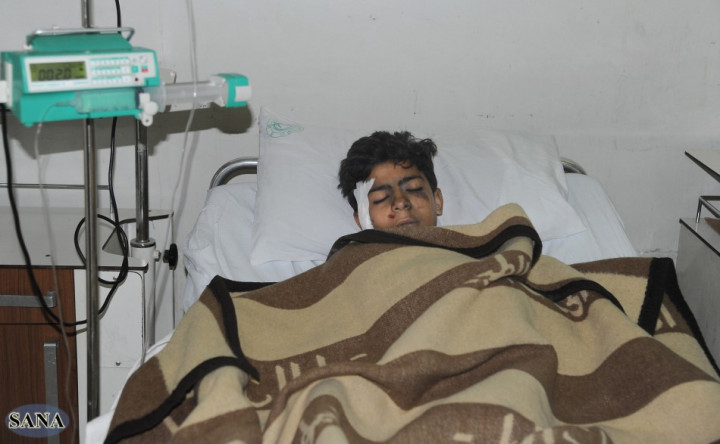 Chemical Threat
Earlier this week, reports from the region suggested that Assad's regime was preparing to use chemical weapons against its own people.
US President Barack Obama warned Damascus that such a move would cross a "red line," hinting at possible military intervention.
"If you make the tragic mistake of using these weapons there will be consequences and you will be held accountable," Obama said in a message addressed to Assad.
Obama's words were backed by Nato Secretary General Anders Fogh Rasmussen, who told the Nato foreign ministers' meeting in Brussels that the use of chemical weapons would be "completely unacceptable for the whole international community.
"If anybody resorts to these terrible weapons, then I would expect an immediate reaction from the international community," Rasmussen said.