Syria: More than 120 killed in Isis-led blitz on Assad's coastal heartland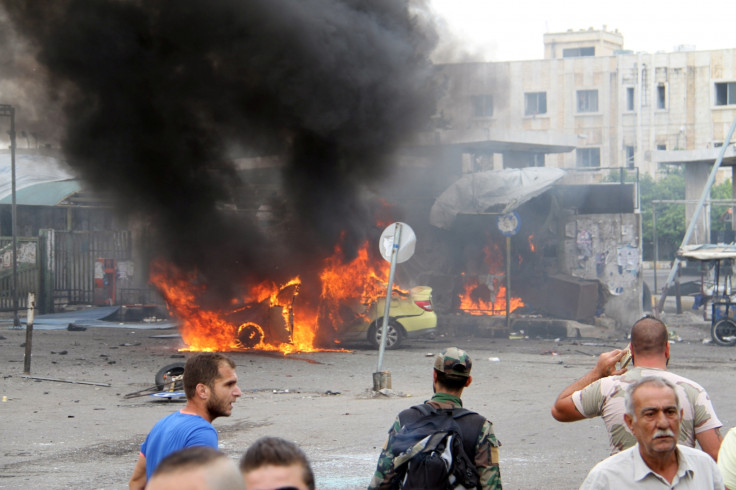 Numerous explosions rocked regime-held Syrian cities of Jableh and Tartous on 23 May, killing more than 120 people, reports said. The two cities have not witnessed violence at such a scale in the past.
Islamic State (Isis) has claimed responsibility for the attacks. The terrorist group released the news via Amaq and said: "IS attackers had targeted gatherings of Alawites in Tartous and Jableh," – the minority sect President Bashar al-Assad belongs to.
The Syrian Observatory for Human Rights said that at least two of the blasts were carried out by suicide bombers. The Britain-based group said that overall seven blasts ripped through the two cities – three were set off in the coastal city of Jableh in Latakia province, while four exploded in Tartous.
According to Reuters, a local channel had flashed news that the three blasts in Jableh were conducted by terrorists. The channel also said one of the blasts took place near a government hospital. In Tartous, one blast involved a car bomb, while another was triggered by a suicide bomber, the channel claimed.
Meanwhile, Sana news agency reported that another rocket was fired in in Jableh, which is close to a Russian naval base, Al Jazeera said.
© Copyright IBTimes 2023. All rights reserved.