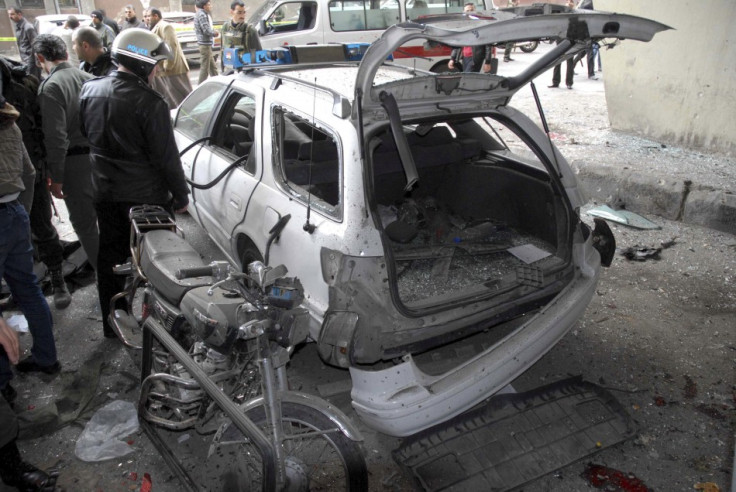 A suicide bomb attack has rocked the Syrian capital of Damascus, killing at least 10 people and wounding dozens, state media has said.
A suicide bomber detonated explosives at a traffic light in the central Damascus area of Midan, a densely populated area.
Officials said the attacker targeted a police bus but most of the casualties are civilians.
Syrian television showed footage of the scene around a damaged and blood-splattered bus.
A man carrying the remains of a body could be heard shouting: "This is a criminal terrorist act."
Sana, the state news agency posted pictures of the attack on its website showing damaged cars and a dead body.
The explosion comes just two weeks after two blasts killed at least 44 people in Damascus.
The regime blamed the attack on al-Qaeda.