Fox News was the latest victim of the pro-Assad group of hackers known as the Syrian Electronic Army.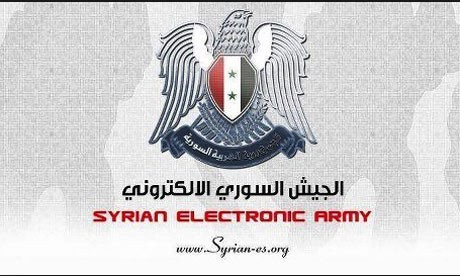 The Syrian Electronic Army (SEA) - who are aligned with Syrian president Bashar al-Assad - took over a a Hootsuite account belonging to Fox TV, allowing them to post updates on multiple international Fox television network Twitter accounts.
Hottsuite is a social media management system which lets users control multiple accounts from a single user interface, integrating popular social networks like Twitter, Facebook, LinkedIn, Foursquare, Google+ and Wordpress.
First reported by Matthew Keys, a member of the SEA claimed that compromising the Hootsuite account gave another memeber of the group access to over 200 Twitter and Facebook accounts associated with the news network.
As in previous attacks, the SEA used the compromised accounts to send out pro-Assad messages from some of the Twitter and Facebook profiles related to Fox. Among the accounts to be compromised are those associated with National Geographic channels in an number of countries as well as accounts dedicated to several Fox TV shows.
While the majority of accounts seem to have been restored, some still show pro-Assad tweets such as the Italian FlopTV Twitter account. Softpedia report seeing a Pastebin paste claiming that up to 42 Fox-related Twitter accounts had been compromised but at the time of publication this paste has been removed.
The network has confirmed the attack on its Fox TV UK Facebook page, stating: "Looks like we've been hit by hackers! Our tech team is working to fix this now and we will be back up & running soon..."
The SEA rose to prominence earlier this year with a series of high profile attacks against media outlets such as the Guardian, BBC, Sky News, New York Times and AP, with the attack on the AP Twitter account resulting in some $140 billion wiped off the S&P 500 index for a brief period.
Last week the group hacked into the recruitment website of the US Marines, posting a message to its "brothers" in the US Marine Corps as well as posting a series of pictures purporting to show soldiers in uniform holding up written messages protesting US involvement in Syria.
The group is seen as the cyber arm of Assad's regime though the SEA has consistently asserted that it is not financially backed by the Syrian president.
Read More:
Assad's Anonymous Cyber Warriors: Who is the Syrian Electronic Army?