'I Can't See Arsenal Without Arsene Wenger'
Johan Djourou Can't Envisage Arsenal Without Arsene Wenger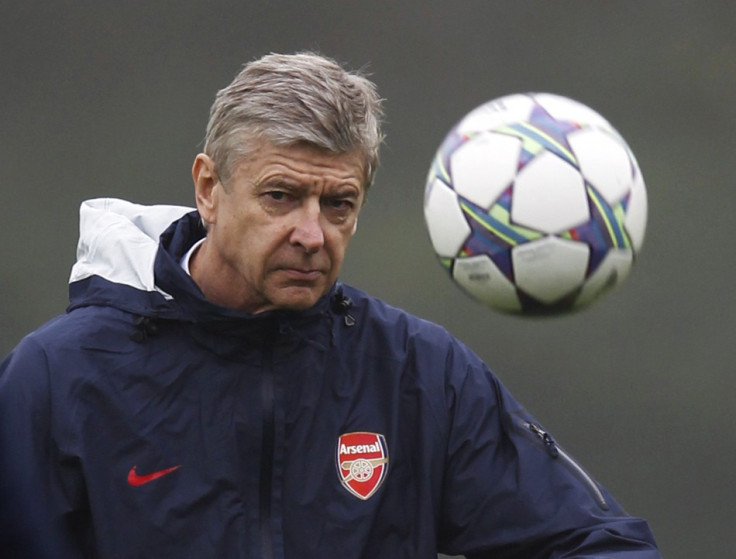 Arsenal defender Johan Djourou believes Arsene Wenger will remain at the Emirates for many years to come.
The aforementioned Arsenal manager had his position at the north London Premier League club ridiculously questioned by fans and critics alike in the aftermath of the Gunners' humbling 8-2 defeat at Old Trafford.
The result was a chastening experience for all concerned but it proved to be Arsenal's nadir rather than something more terminally rotten, at a club Arsene Wenger has shaped in his own image over the last 15-years. Their subsequent form has revived hopes of a top four finish and made a mockery of the doom-mongers who queried Wenger's position at the Emirates.
Arsenal's current longest serving player, Johan Djourou, admits he can never envisage Wenger not being involved with Arsenal.
The Switzerland international believes his manager encapsulates the very essence of what makes Arsenal unique and given his impact at the club, Djourou suggests Wenger will forever be associated with it.
"I think he will stay there for a long time." The Arsenal defender told the Independent. "I don't see him going. He has been there a long time and I can't see the club without him, to be honest.
"I can't see Arsenal without Arsène Wenger.
"It is something that doesn't really work in my mind. He has done so well for the club and that's because he has touched every part of the club.
"Everything is so different since he joined: The way we play, the attitude and philosophy of the team, the way he has developed.
"In other clubs, maybe not in England, someone else [other than the manager] has the power but he has it at Arsenal."
© Copyright IBTimes 2023. All rights reserved.