MS Dhoni has hinted that he is keen to play on for India despite his team exiting the T20 World Cup at the semi-final stage against the West Indies. The 34-year-old wicketkeeper is India's most successful captain in Tests and one-day internationals, winning the 2007 T20 World Cup, the 2011 ODI World Cup and the 2013 Champions Trophy. He retired from the longest format of the game in late-2014.
Dhoni was asked by an overseas correspondent in a press conference whether he intended to continue playing limited-overs cricket after India's exit from the World T20 tournament in Mumbai.
"Do you think I can survive until the 2019 World Cup?" the India captain asked in return. When the answer was "yes", Dhoni replied: "Then you have answered the question. I was hoping it was an Indian media guy because I can't really say if you have a brother or a son who can play for India as a keeper."
'No-balls costly'
India scored 192-2 batting first on the back of an unbeaten 89 by Virat Kohli, and were well on top after Chris Gayle and Marlon Samuels fell early in the Windies reply.
However, Lendl Simmons clubbed a brilliant 82 while being ably assisted by Jonathan Charles and Andre Russell to guide the Caribbean side to the target with two balls to spare.
Simmons was caught twice off no-balls during his innings, and Dhoni said those bowling errors proved costly.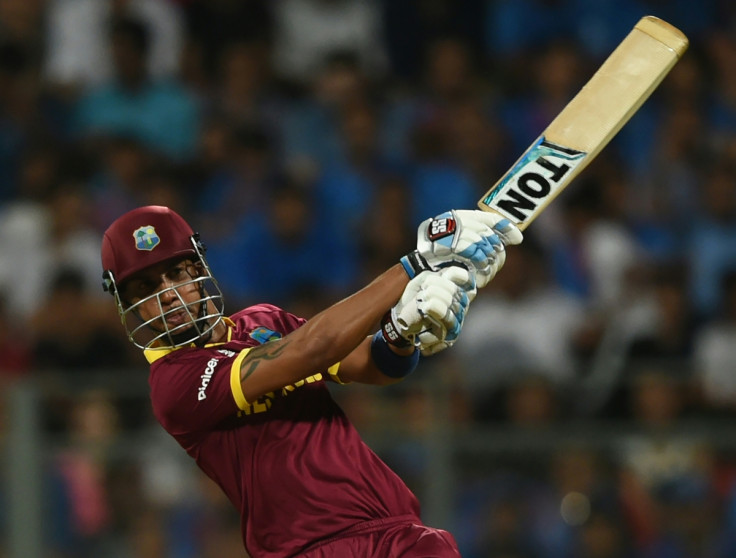 "You have to take into account that nobody wants to bowl a no-ball but it is just that on these tracks like these when it is so difficult," the Indian captain stated. "If you bowl a no-ball and get a wicket off that no-ball then there is no one else to blame because also one of the catches was a brilliant catch that was taken off the no-ball. What it does is that it gives you a free-hit and the batsmen get a chance to get into some kind of a momentum. So I feel that the point at which the no-balls were bowled were quite crucial."
Click here to follow IBTimes UK's coverage of the T20 World Cup