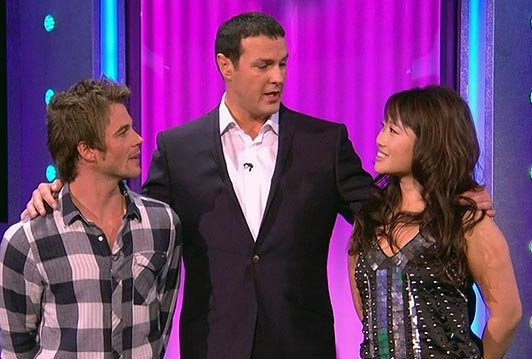 Take Me Out's Wen-Jing Mo has confessed she used to work as a £200-an-hour hooker in a desperate attempt to make ends meet.
Her admission is the latest in a slew of torrid tales about the ITV dating show. It follows revelations that the man she chose in the programme, Aaron Withers, was a £50-an-hour escort and lurid pictures of show participants in an alleged 48-hour orgy at a country mansion.
Mo told the Mirror that she had to work as an escort in London as the only way she could pay the bills.
"Looking back now of course I regret doing it – but at the time it was a lifeline for me," she said. "I think a lot of other people in my position would do the same if it meant they could eat properly. I saw it as a matter of survival.
She told the paper that she signed up to a London escort agency and within no time had her first client.
"He was a very well-off businessman but to my surprise he actually turned me away from his suite saying I wasn't thin enough for him – although he paid me anyway," she said.
"Unfortunately, not all of the clients turned out to be as nice and I quickly learned the importance of looking after myself while working. But it was a huge relief just to be able to pay my bills again – like a massive weight had been lifted off my shoulders."
"I was only 18 at the time – barely an adult – and I'd spent most of my childhood living in a care home."
She explained that she had been living in London for only a year and was earning just £120 a week as an apprentice hairdresser. She was struggling to keep up with paying her bills when her salon went bust.

"I hadn't paid the council tax for almost a year and there was a [county court judgment] against me when the hairdresser went out of business and after six weeks without pay I was getting really desperate."
ITV has not commented on this latest revelation after it blamed the show's production company, TalkbackThames, for failing to check contestants' backgrounds thoroughly Talkback has said it will review procedures.