London Startups Must 'Storm the Boardrooms' of Big Business
'We must storm the boardrooms and let them know we're here' was the message given this week by Tech London Advocates, a newly launched group of 150 tech and business leaders who want to build bridges between tiny startups and multinational corporations.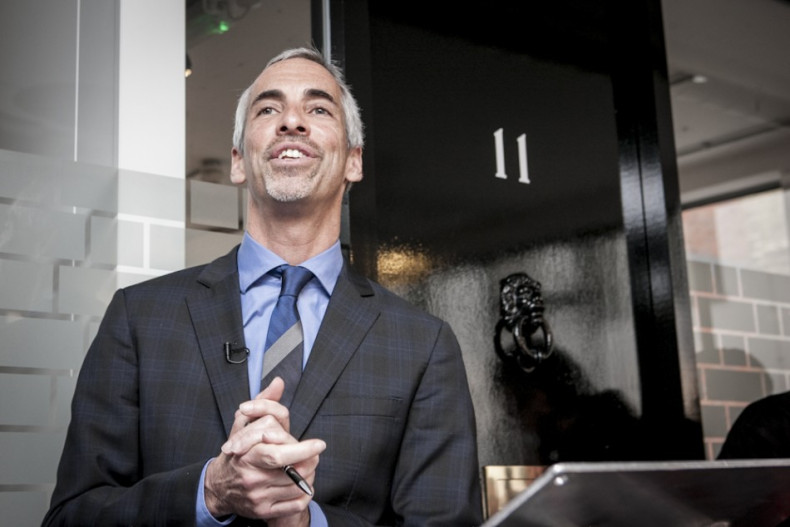 Brainchild of former Skype vice president Russ Shaw, who also directed Telefonica's Global Innovation division, Tech London Advocates (TLA) launched in east London's Tech City and aims to help startups access funding and talent, as well as educate them on working with companies who they may otherwise struggle to talk to.
TLA member and partner at Index Ventures Saul Klein said how the UK has the world's most internet-based economy, with 8.3 percent of gross domestic product coming directly from internet companies in 2010, a figure higher than every other country and expected to grow to 12.4 percent by 2016.
The UK's digital economy is growing nearly three percent faster than the G20 average and is the second largest web economy by number of employees in Europe.
Klein said at the launch of TLA: "Our internet economy is bigger than education, bigger than health and construction. It's huge. Consumers get it, advertisers and media get it, SMEs get it as well and those who adopt the internet offer more jobs than those who don't.
"You'd think we are in good health. We are the number one country in the world for the internet, with consumers and SMEs who get it, and a stock exchange and government who want to help. So what's the problem? Well, in a word, the problem is the City....we must storm their boardrooms."
Klein believes that the City is missing out because its major investment and fund managers are not bringing analysts into the tech startup sector, where small companies with just a handful of employees and shared office space can offer them genuinely useful products.
To help change this, TLA is a group of high-profile executives from financial and technology companies, as well as investors and media who have the contacts and experience to put start-ups in touch with the right people at large companies who previously have been impossible to communicate with.
An army of voices
Speaking with IBTimes UK after the event, Russ Shaw said: "Some of these [Tech City] companies are going to do very well and it would be a shame if they didn't have the funding and talent to really turn them into something special...hopefully this group will be an army of voices to go out and meet people, to tap some of the corporates and say 'invest in these businesses'."
And the connection works both ways, because Shaw believes huge multinationals want to learn from agile and disruptive startups just as much as the startups want custom and financial backing from those larger businesses.
TLA's growing list of members includes executives from Google, EE, the BBC, Facebook, Barclays and the London Stock Exchange, as well as angel investors and founders of successful tech startups from around the world. Around 80 of the hugely influential group descended on London and Central Working's offices in the heart of Tech City for TLA's first meeting.
Stuck in their old ways or unable to adapt as quickly as they'd like, big businesses who were once the economy powerhouses are being outwitted and out-maneuvered by startups. "I used to work for Telefonica," Shaw told us. "I loved them to bits, but their business model is in trouble. The revenues from voice and text have gone, and now we have Whatsapp and others instead."
To succeed, Shaw tells us that if they're smart, big businesses will succeed with the help of startups, but "the ones who are not nimble and not looking over their shoulder asking 'what new ideas are out there?' are in trouble."
Connecting the dots
Tech London Advocates is about "connecting the dots" Shaw explains. Half of these dots are startups with great ideas but few contacts and little capital, while the other half are big, established businesses who are seeing the landscape change, but are unable to react quickly enough without the injection of the new blood that TLA, Tech City and other startup accelerators like Level 39 can provide.
TLA is the loud voice and address book that London's start-ups need, Shaw tells us: "We're knocking on the corporate door and saying 'we're right here, we're in your shadow right behind you'."
Shaw claims TLA has reached "critical mass" with 150 members (and will continue to grow, like a startup-centric social network), and believes now is the time to introduce startups to corporate giants, and get more of these 'disruptive' companies onto the London Stock Exchange.
With TLA joining Tech City and Canary Wharf's Level 39, as well as headline-grabbing stories like Yahoo's £18m acquisition of Summly from 17-year-old Londoner Nick D'Aloisio, the city looks set to enjoy a successful stint in the spotlight as the startup capital of Europe, if not the world.