An insider's look at the difficulties facing UK technology start-ups by CEO of Egnyte, Vineet Jain.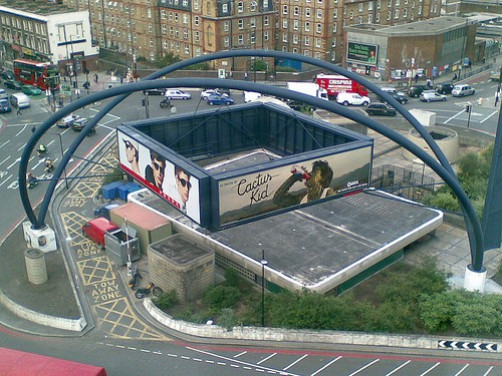 This year Britain celebrated with the world, and after hosting a fantastic summer Olympic Games following a sublime Queen's Diamond Jubilee pageant, Britain has a lot to be proud about.
These events have propelled Britain's claim of being the centre for international business, and Government agencies have been keen to use recent celebrations to promote British business and innovation.
But technology is the focal point upon which the UK Government hopes to turn a profit, with new schemes aimed at enhancing IP and challenging Silicon Valley with its own Silicon Roundabout.
With or without government help, a start-up must be able to support itself, and for many, the first round of funding is a sink or swim moment. Not to mention that the funding process itself can be painful and amazingly introspective, a chance to discover deeper understanding of your company and industry.
Having raised several rounds of funding in my career, I identify most with the latter.
Walking the VC mile
In walking the VC mile several questions repeatedly came up, for instance; how does Egnyte differentiate itself in this ostensibly crowded space of cloud storage?
I've thought deeply about this question and I believe differentiation can occur in multiple ways: by target market - consumer, pro-sumer, small business or enterprise; by solution approach - pure cloud vs hybrid; or by core problem being solved - scalability, security, etc.
Each is important in its own right, and the solution needs to take them all into account, but always beginning from the customer's prospective.
Inevitably, the question will arise in the entrepreneur's mind: "When is the right time to sell my idea?"
Casting an eye on the development of British tech companies, I see two trends. The first is British companies are being swallowed up by US firms after promising growth.
Autonomy
Two recent examples here were the purchases of Autonomy and oneDrum, made by HP and Yammer respectively.
However, companies such as Huddle are escaping takeovers and instead are absorbingmorefunding and developing business opportunities in America.
They are not willing to hand over yet and as a business leader you must think about the future of your idea before giving the keys away.
Another move made by many start-ups, and an important question we hear a lot, is: "Why don't you offer a free version of the product?"
I am of the firm opinion that free use of our solution translates into a cost burden for the other users in order to make us a profitable and viable business.
Inevitably it is the users who pay for the product who absorb these costs. While that might increase a user base substantially, it does not guarantee any significant conversions to paid use and in the meantime your paying customers unnecessarily bear the burden of everyone else.
You may recall the problem the Red Cross had when they stopped providing coffee and donuts forfree. There may in fact be a strategy for successfully implementing 'freemium', but I haven't yet seen it.