Computer education has been a missed opportunity for 10 years, leading to a widespread lack of IT knowledge felt across the UK economy.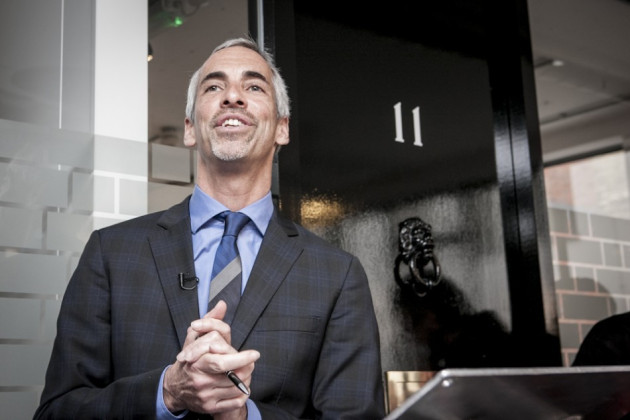 After addressing members of private sector technology and business coalition Tech London Advocates (TLA), its founder Russ Shaw warned that changes must be made across the IT curriculum if the UK economy is to fully benefit from the capital's thriving technology startup hub.
Speaking to IBTimes UK, Shaw, a former Skype vice president, said: "It's apparent that ICT hasn't been taught properly in our schools at all and has been a missed opportunity for about 10 years. The good news is that [the government is] getting the message and changing the curriculum, but we've got to move faster."
Shaw's thoughts were echoed by TalkTalk Group CEO Dido Harding, who spoke to the 200-plus TLA members attending the initiative's six-month milestone at Canary Wharf's Level 39 startup accelerator.
Harding gave examples of where a lack of proper IT education for children is preventing diverse sectors of the UK economy from performing as well as they could.
"I think it's shocking that there are 7.5 million adults in the UK that have never used the internet at all," Harding said. "I think it's horrifying that only a third of British small and medium businesses have got a transactional website - the ones that have are growing five to six times faster, not surprisingly, than the ones that don't - and only 20% of UK charities have the ability to take fundraising online."
Far from a digital nation
Despite the government's Tech City Investment Organisation in east London helping to produce high profile tech startups, Harding claims the UK as a whole is "a long way from being a digital nation...[to improve this] it's not just about the business, it's about the social value that an innovative and thriving tech-led economy brings. And for me it starts right at the earliest stages of education."
Apple's recent hiring of Burberry CEO Angela Ahrendts means there are now just two female CEOs of FTSE 100 companies. Addressing the lack of women in both technology and business roles, Harding said: "The reason you haven't got enough women in technology is there aren't enough seven-, eight- and nine-year-old girls learning how to code. We've got to start there if we're going to change it."
Shaw agrees, asking: "How do we get [children] to look at starting companies, to really be that next generation to carry the mantel forward?"
To answer this, TLA has grown from 150 members at its launch in April, to more than 300 now. These members include Harding, as well as leading industry figures from finance, technology and education; every member has seen success in their field, and is now using their expertises and experience to educate both the next generation of entrepreneurs and big business, which they believe could benefit from adopting a startup mentality.
Win-win situation
By working together, Shaw claims startup entrepreneurs and big businesses can create a win-win situation. "The startup gains access to customers, funding, infrastructure and revenues, and the large corporate gets access to innovative ideas and entrepreneurial thinking."
TLA's members are split up into a number of working groups, each targeting areas such as education, women in technology, venture capitalist investment, and immigration.
Tech London Advocates will now continue to expand before meeting again in the spring; in the meantime its members will donate their free time to establish relationships between startups, investors, and big business.