Telegram app cracks down on Isis propaganda in wake of Paris attacks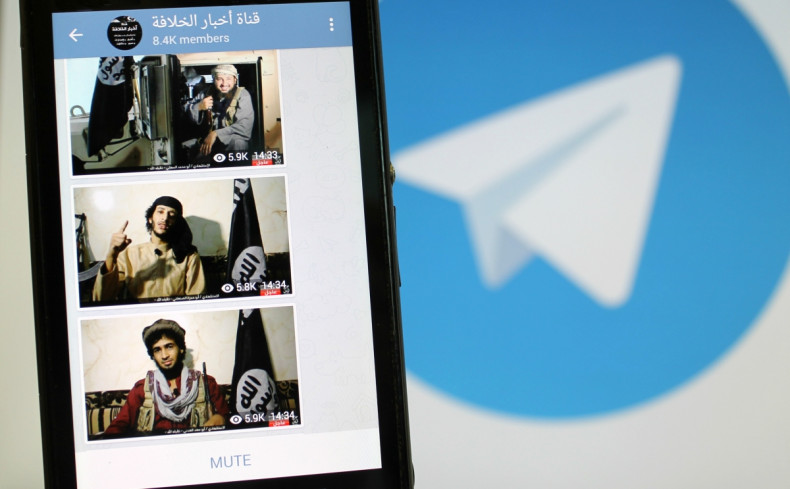 Popular messaging app Telegram has blocked its services to Islamic State (Isis) after the group adopted it as its primary propaganda platform. The crackdown signals a U-turn in policy from the Berlin-based company and has resulted in the closure of 78 IS-related broadcast channels since last week's Paris attacks.
Telegram channels, a feature added to the app in September, let IS share news and disseminate propaganda to thousands of followers. An investigation by IBTimes UK last month found that IS had garnered more than 10,000 followers across more than 50 channels. Since then, the app's popularity had increased significantly and it had become the primary platform for claiming responsibility for terrorist attacks, including those in Paris and the bombing of the Russian airliner over Egypt in October.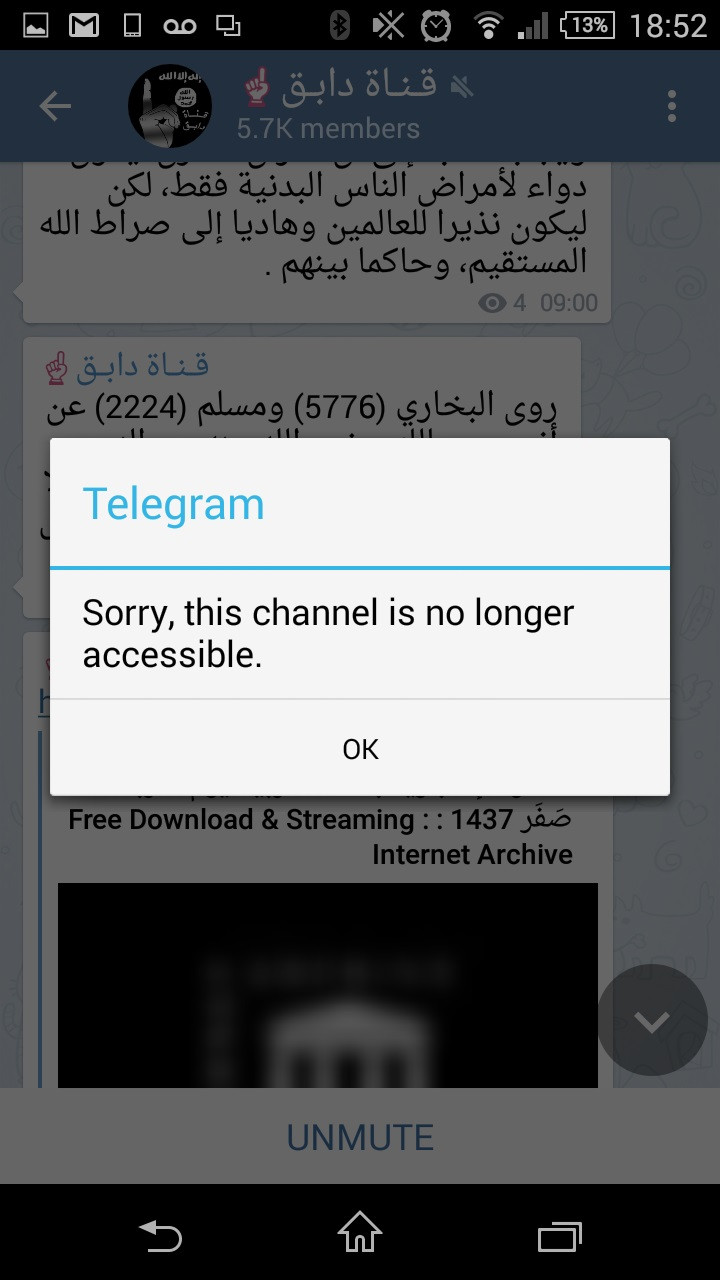 Dozens of IS-related channels were shut down by Telegram
Screenshot/ IBTimes UK
Telegram had previously failed to respond to requests for comment on the issue, but the chat app's founder said in September that he did not feel guilty about IS using Telegram.
"I think that privacy, ultimately, and our right for privacy is more important than our fear of bad things happening, like terrorism," Pavel Durov said in an interview with TechCrunch. "Ultimately, the Isis will always find a way to communicate within themselves. And if any means of communication turns out to be not secure for them, then they switch to another one. So I don't think we're actually taking part in this activities. I don't think we should feel guilty about this. I still think we're doing the right thing — protecting our users' privacy."
A statement from Telegram published on its site and through its own public channel on 18 November said that new ways of reporting objectionable public content would be introduced in an update to the app this week.
Telegram said: "We were disturbed to learn that Telegram's public channels were being used by ISIS to spread their propaganda. We are carefully reviewing all reports sent to us... and are taking the appropriate action to block such channels."
Following the Telegram crackdown, the creators of the IS channels moved quickly to set up new channels, but several of those were also swiftly shut down.
"Telegram is down for the Kuffar demands," read a message from one of the English-language channel's creators, before that too was shut. "They started their war on #islamicState. Be very careful and from now on nothing is save to use.They can give away our info so keep using VPN and be careful. May Allah protect you. [sic]"
According to security analysts, other terrorist organisations have turned to Telegram as a communications tool. Michael Smith, an adviser to the US Congress and co-founder of national security firm Kronos Advisory, told IBTimes UK in Ocotober that Telegram had taken over from Twitter as the primary propaganda platform.
"It should be noted that Islamic State is not the only terrorist group leveraging Telegram to engage with supporters and recruit new members on a global scale," Smith said. "Al-Qaeda has long utilised Telegram for everything from communications with journalists at major news organisations in the West to propaganda distribution."