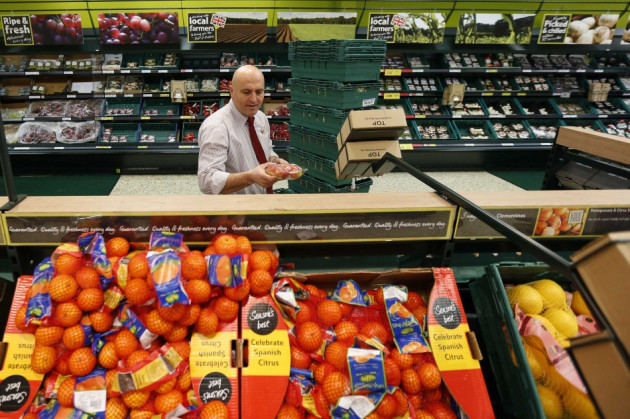 Tesco will review its US operations following repeated losses at its Fresh & Easy retail chain and said chain's CEO Tim Mason will leave the company after more than thirty years, signalling the UK retail giant's retreat from its £1bn attempt to take on Wal-Mart in its home territory.
Tesco CEO Philip Clarke announced that the company is launching a "strategic review" of its loss-making Fresh & Easy retail chain, in which it has invested about £1bn. The results of the review will be announced with the company's annual results in April 2013, Tesco said a statement published Wednesday.
The review will consider the closure of Fresh & Easy, as well as a joint venture for the retail chain or an outright sale. Like-for-like sales in the US fell 2 percent in the three months ending 24 November, the company said.
"In recent months, we have had a number of approaches from parties interested in acquiring either all or part of Fresh & Easy, or in partnering with us to develop the Fresh & Easy business," the company said.
During a conference call with investors, Clarke said that the company's winding up of US operations is "likely, though not certain." Commeting on Mason's departure, he added that "it felt like the right time for Tim (Mason) to leave" company.
Tesco CFO Laurie Mcllwee noted that the company is yet to choose its preferred option for Fresh & Easy.
Clarke had earlier halted new store openings in the US and confirmed that the Fresh & Easy will not make a profit in the current situation.
Shares in Tesco rose more than 4 percent in the opening minutes of London trading to change hands at 340 pence per share. The shares have fallen 15 percent so far this year.
In Tesco's key UK market, like-for-like sales fell 0.6 percent in the group's fiscal third quarter, which ended on 24 November. Sales in Tesco stores in Europe that have been opened for more than a year fell by 3.6 percent, the company said.
Launched by Clarke's predecessor Terry Leahy in 2007, Fresh & Easy is yet to make a profit albeit an investment of more than £1bn in the venture. The retail chain that has 200 stores in southern California and Nevada was hit by the regional economic downturn, opposition from trade unions and intense competition from retailers including Wal-Mart.
Within the home country, Tesco suffered a decline in market share as consumers found the supermarket chain is becoming "less competitive" on both price and quality, according to a consumer survey by Espirito Santo.
Analysts at the research firm downgraded Tesco to "sell" from "neutral" and predicted that like-for-like sales at the company would not grow in fiscal year 2013/14.
"Twenty-nine per cent of UK consumers now choose to do the majority of their food retail shopping at a Tesco store or online, down from 34pc in the first quarter of 2012 and 35pc in 2011," they said in a research note.
Additionally, market researcher Kantar Worldpanel said Tesco's grocery market share edged down to 30.7 percent in the quarter to 25 November, down from 31 percent a year ago.