Tesco Hudl Sees Retailer Enter Budget Tablet Market
Tesco has entered the tablet computer market with the Hudl, a £119 device with a high definition 7in screen and running the newest version of Google's Android operating system.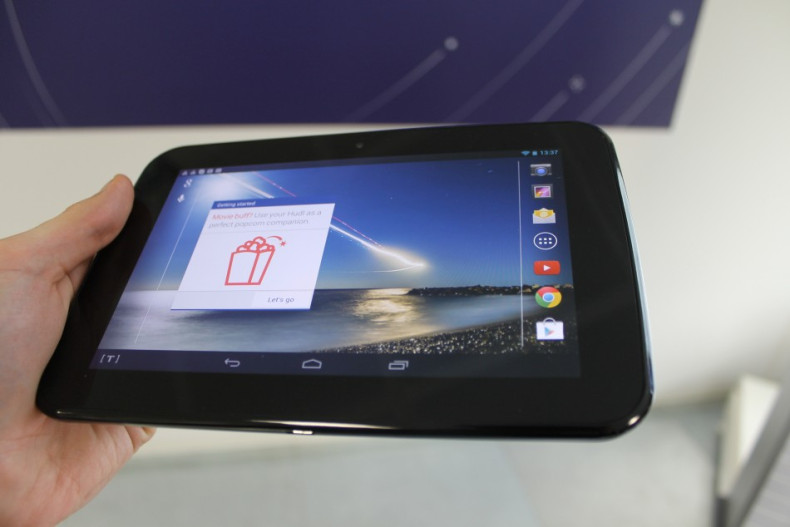 The £100-£200 tablet market is fiercely competitive, with high-scoring options from Amazon, Google and Samsung taking the majority of sales, but Tesco believes it can appeal to the three-quarters of UK households yet to own a tablet through bundling all its retail and entertainment services on one device.
IBTimes UK spent some time with the Tesco Hudl and found the tablet has a surprisingly high build quality, given the price. The back cover has a premium, soft plastic feel to it, and although the large screen bezel is slightly distracting, most budget tablets suffer from similar aesthetics.
Tesco has kept things simple with the Hudl's software. This is stock Android 4.2.2 Jelly Bean with a couple of unintrusive (and deletable) Tesco widgets, as well as a dedicated application launched by tapping a discrete 'T' logo permanently included on the toolbar.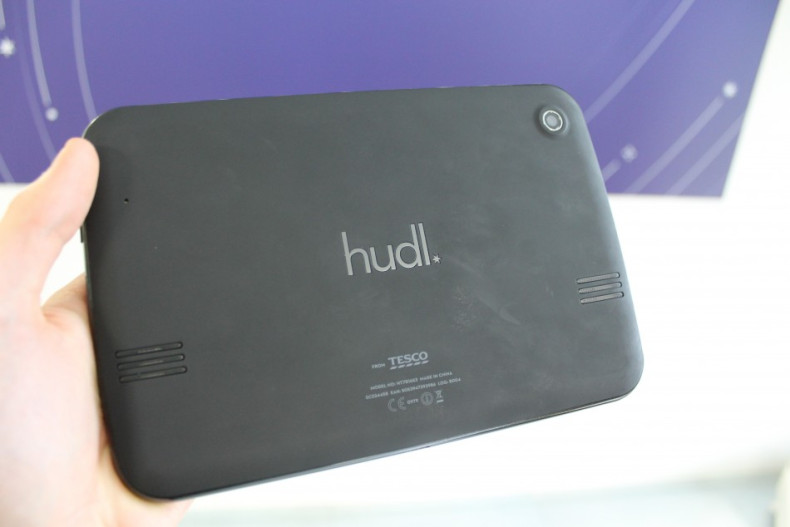 The app provides access to Tesco's Blinkbox service - films, music and soon to include books - as well as Clubcard TV and Tesco Direct, as well as links to the company's clothing range, wine department and the groceries section.
Sold alongside a range of accessories - including cases, stands, headphones and cables - the Hudl goes on sale in the UK on 30 September and can be bought from the Tesco Direct website or the company's larger Tesco Extra stores nationwide for £119.
Available in black, purple, red and blue, the Hudl is about making technology more accessible by targeting the three-quarters of UK households yet to own a tablet - and as it nears 20 million customers a week, Tesco claims it is "uniquely positioned" to enter the tablet market.
The supermarket said if the tablet is well received then the Hudl brand may grow to cover a range of hardware, although no concrete plans for expansion have yet been announced.
As for specifications, the Hudl is powered by a 1.5GHz quad-core processor; the 7in screen has an HD resolution of 1440 x 900, there's a front-facing camera for video calls and a 3-megapixel rear camera for photos - although realistically neither camera offers much to write home about.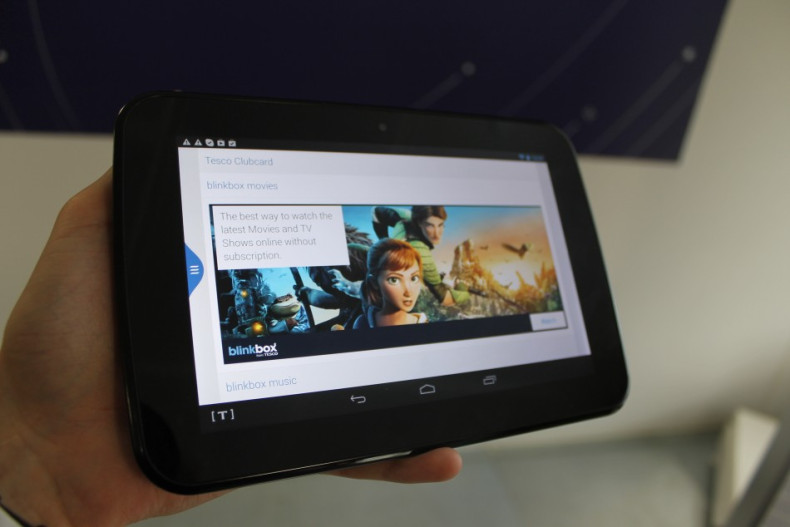 We may have been spoilt by more expensive tablets in recent months, but we were slightly disappointed by the Hudl's performance - the quad-core processor couldn't handle Android as smoothly as we'd have liked, but Tesco isn't aiming this at the tech savvy who pick up on these things - for basic web browsing, shopping and video streaming the Hudl will manage just fine.
Inside, the Hudl has 16GB of storage, which can be increased by an extra 32GB via the microSD card slot; there's also Wi-Fi, Bluetooth 4.0, a promised nine hours of battery life, and access to the Google Play app and entertainment store - the only thing missing is a 3G or 4G connection to the mobile internet.
Overall, the specs are strong for such a low price, and Tesco has said Clubcard users can double the value of their points - so anyone with £60 on their Clubcard can get the Hudl for free.