Tesco is planning to launch an iPad rival in time for Christmas to take advantage of its huge trove of customer data.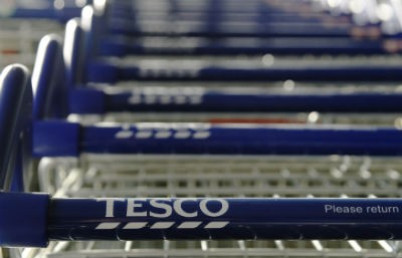 The Sunday Times claimed that the retail giant was planning the launch in time for Christmas and that the tablet would be pre-loaded with apps for the company's online grocery store, its streaming service Blinkbox and even its financial services.
A Tesco spokesperson told IBTimes UK refused to comment on the report.
It is expected that the tablet will compete directly with Amazon's Kindle Fire and Google's Nexus 7 range which sell for around £150, far less than the iPad mini which retails for £269.
While the tablet is likely to use Android as it's operating system, the Tesco tablet will probably follow Amazon's route of significantly changing the interface to make it centre around the content available from Tesco.
Bangalore
Tesco would be likely to use its large presence in the technology capital of India, Bangalore, to develop the tablet. The company has 6,500 staff working there on a sprawling campus which features a free gym, creche and heavily subsidised canteen.
The company has already made significant strides in the technology market in the UK and is currently the fifth largest mobile phone network in the country.
It already sells a range of tablets, smartphones, TVs and other home appliances through its stores, but the launch of a tablet would help it increase its sale of digital content such as music, films and books.
In terms of digital sales, the company is struggling to compete with the likes of Apple and Amazon for sales of music, DVDs and books.
In recent years however Tesco has begun to fight back with the purchase of a number of technology startups, the most prominent of which was Blinkbox, a service which allows users to stream movies, TV and music through their iPad, Smart TV, Xbox 360 or PC.
This is likely to become a much bigger brand if Tesco does launch its own tablet.
Dunnhumbly
While the tablet market is getting ever more crowded, Tesco has one trump card up its sleeve, in the form of Dunnhumby.
Dunnhumby is the company, now owned by Tesco, which collects, manages and analyses its customers' purchasing habits and trends. It is the technology behind the company's Clubcard scheme which allows Tesco to tailor offers to customers' specific shopping habits.
Harnessing this intelligence on its customers and leveraging it on an own brand tablet is key to succeeding in the crowded tablet market place.
If Tesco can replicate its success in harvesting customers' shopping habits with their online and entertainment habits, it could see huge growth in the sale of digital content though its online stores.
Tesco is currently struggling to impose itself overseas and has pushed ahead to sell off its loss-making American arm Fresh & Easy while it has confirmed it is in talks to merge its Chinese business with Vanguard, a chain operated by China Resources.