Electric car maker Tesla has side-stepped the compromise of lengthy recharge times by introducing a battery-swapping system.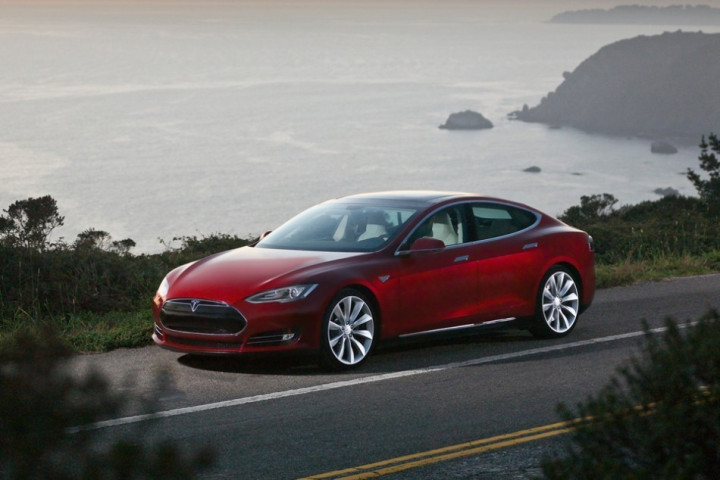 Demonstrated at the company's design studio in Hawthorne, California, the system means owners of the Tesla Model S saloon car will be able to swap their drained battery for a fully charged one in just 90 seconds.
The process is claimed to be quicker than it takes to refuel a regular petrol or diesel car and Tesla said it will be bringing the battery swapping service to every one of its supercharger stations; initially the service will be installed on busy corridors such as the I-5 highway in California.
Company founder Elon Musk tweeted: "We designed Model S from the beginning to be capable of swapping out the battery pack faster than you can fill a gas tank."
Once swapped, drivers can either give back the new battery pack on their return journey past the supercharger station and collect their fully charged original battery, or keep the new unit. Tesla will then bill the owner for the amount of electricity they have used.
Tesla says the service will cost about the same as filling a regular car with petrol, and this will be the first time the company has disclosed how it will make money once its car are sold, as until now charging at its supercharger stations has been free.
With each station costing roughly $500,000 (£320,000) to build, it comes as no surprise that Tesla wants to recoup some of that cost.
Replacing a battery - which can give the Model S a range of up to 350 miles - in less than two minutes represents a huge step towards making the concept of an all-electric car a reality, as initial anxiety over range and a lack of charging stations will no doubt have deterred early adopters.
Only available in the US for now, the Model S will coon be coming to the UK and Europe later this year, along with a network of superchargers. IBTimes UK recently spent some time with the Model S and its in-car computer, which features a 17in HD display in the dashboard, powered by two quad-core processors and controls everything from the sunroof and heating, to ride height and music.
Tesla told us that by the end of next year, British Model S owners will be able to drive from London to Edinburgh or Paris using the upcoming supercharger network.