Theresa May to visit China as she eyes post-Brexit trade deal
The trip will be 'a renewed expression of the close relationship between Britain and China'.
Theresa May will visit China later this year as she looks to drum up international support and secure trade deals with major powers while navigating Britain's exit from the EU.
It is part of a series of foreign trips the prime minister will make and comes after she was invited to visit again by President Xi Jinping after the pair met at the G20 in Hangzhou last September.
While few specific details were released about May's trip, a spokesman for the prime minister said on Tuesday (7 February): "It would be a renewed expression of the close relationship between Britain and China, something that you have seen obviously develop over the past few years."
He added: "I would imagine that trade would form some part of the discussions that we have."
After succeeding David Cameron in June 2016 following the historic EU referendum result, May's administration got off to a rocky start with Beijing after deciding to review the £18bn ($22.5bn, €21bn) Hinkley Point nuclear power plant backed by China.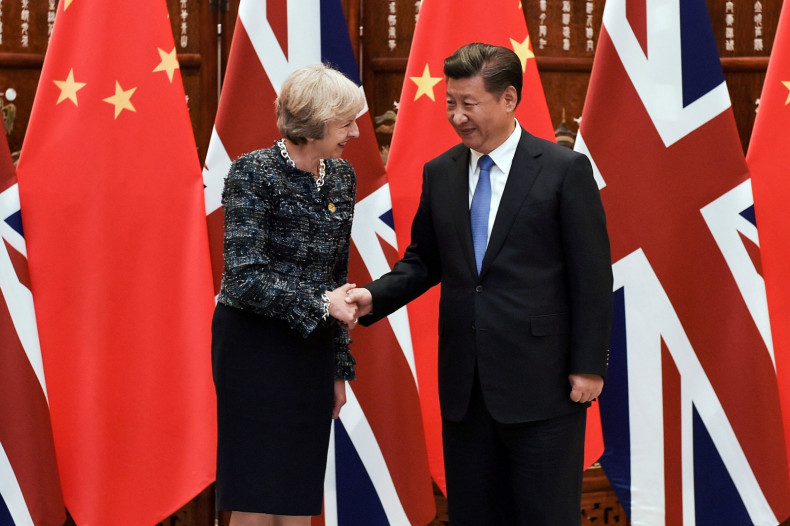 The green light was given in September and Chancellor Philip Hammond promised a "golden era" for UK-China relations as he hosted Vice-Premier Ma Kai for trade talks in London in November. Hammond's comments marked a continuation of his predecessor's policy of increasing commercial ties with Beijing.
Lord O'Neill, who was brought into the Treasury during George Osborne's tenure to build relations with China, urged May to seek closer links with Beijing. "We need to keep working on the golden relationship," he told Sky News last week.
"It wasn't that long in existence and it came on the back of some previous challenged relationship with China, so it is something that I think needs to be given more attention that it probably currently is.
"I think she should prioritise going to China," he added.
As she looks to secure Britain's economic future outside the EU, May has already discussed trade ties with US President Donald Trump and Prime Ministers Narendra Modi and Bill English of India and New Zealand respectively.