Chelsea goalkeeper Thibaut Courtois believes Guus Hiddink's personal talks with key players like Diego Costa has brought a calmer air to Stamford Bridge, which is helping turn the Blues' season around. The Belgium international believes the whole squad has improved since the Dutch boss replaced Jose Mourinho in December and that they are now ready to fight for both the Champions League and the FA Cup.
The Blues reached the quarter-final or the world's oldest cup competition with a 5-1 victory over Manchester City, adding to a record of 12 games out of 13 unbeaten under Hiddink. This run has coincided with players like Costa, Cesc Fabregas and Eden Hazard returning to form. The Spanish striker scored the opener against City, taking his tally to nine since the appointment of the Dutchman.
Asked by IBTimes UK after the victory over City by about the reasons for the recent progress, Courtois replied: "It may be that [Hiddink] has brought calm and confidence."
"Sometimes the most important thing in football is maybe not the tactics but to talk to the person to give them more confidence, to see how they can do better. I can see more calm and more confidence, that's making Diego Costa to score goals again. And once you net is easier to get into a good streak.
"We are improving but we can't forget that City played with many kids. The first part was a bit difficult but in the second-half we played well and we scored four goals. We are trying to find the level of last year. I think everyone is improving individually that makes us to play better also as a team."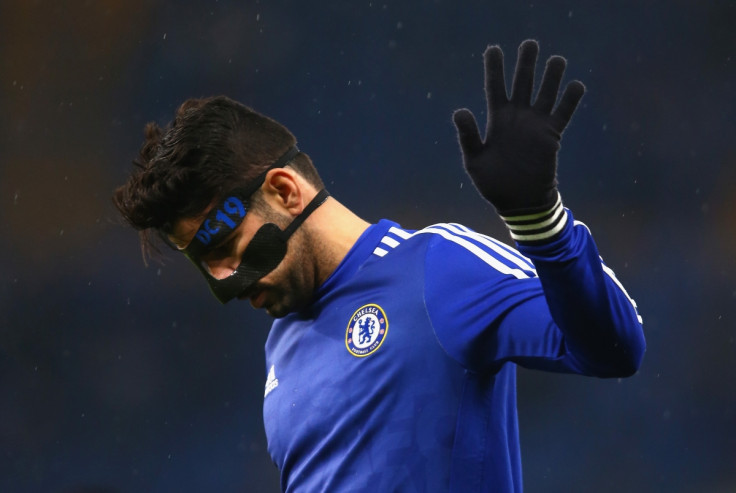 These improvements have not yet made a significant different to the Premier League table, however. Chelsea are still 14 points away from the top four, and Courtois admits his team are now mainly focused on winning the FA Cup and overcoming the 2-1 deficit to Paris Saint-Germain in the Champions League.
"We have two priorities right now [the FA Cup and the Champions League], plus trying to get as high as possible in the Premier League. But even if we win all our game it will be very difficult the top four. It's almost impossible. But we have to get into Europe, at least in the Europa League and then focus on the FA Cup and the Champions League.
"In the FA Cup we have a game away against Everton and it will not be easy. In the Champions League we have a difficult second leg with PSG but we can win and hopefully we can reach the finals," he said. "The biggest target will be to win the FA Cup. In the Champions League everything will depend on whether we beat PSG, but even if we do it will not be easy to reach the final as there are very good teams."