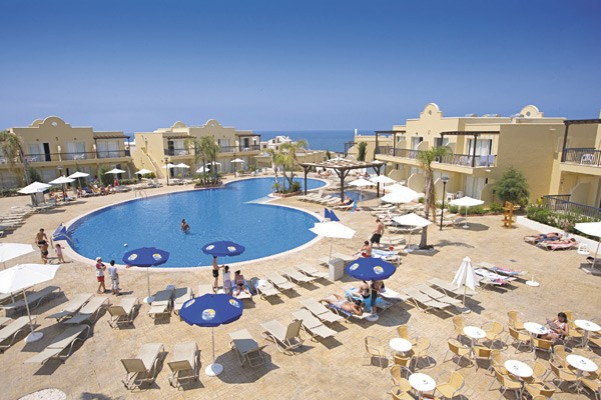 The shares in travel agent Thomas Cook have gained in morning trade, despite a reported annual loss, as the company was optimistic about its recovery with better winter bookings.
The shares gained 5.21 percent to 25.25 pence as at 9.46 am GMT. Winter bookings crossed the committed capacity in all markets at better prices, according to the company.
"Our brand has demonstrated its strength by recovering all the ground lost during last year's difficulties. The year ahead is the initial stage in this recovery and as we embark upon our first year of Business Transformation, we are optimistic about the future and look forward to updating you on our full plans and additional financial benefits in the spring of 2013," said CEO Harriet Green.
The 171-year old group, which was reeling under the pressures of high debt and a slowdown in the travel sector, recorded pre-tax loss of £485.3m for the year ended on 30 September, wider than £398.2m recorded in the previous year. The results were hit by reduced capacity and higher fuel prices.
Annual revenue plummeted to £9.49bn from £9.81bn due to difficult operating conditions. Like-for-like revenue went down to the planned capacity management actions in the UK and West Europe.
Underlying gross profit declined due to capacity reductions and higher fuel costs of £110m, the company noted. Specifically, the political unrest in the Middle East and North Africa, affected the company's businesses in Egypt and Tunisia.
Bookings in the UK, where the company closed down 149 shops, were down 2 percent during the year. In west Europe and north Europe, they fell by 9 percent and 3 percent, respectively. Bookings in Germany, however, were up by 9 percent.
While reporting its interim results, Thomas Cook had written down its goodwill in North America, west Europe and India businesses by £300m. Additionally, there were exceptional costs totalling £130m related to the company's restructuring of its UK, North America and west Europe businesses and financing.
The tour packages provider noted that the yearly results covered the improvement it made in the fourth quarter. It had lowered its debts to £788m from £891m over the year. In May, the company secured a £1.4bn refinancing deal that also extended loan term by further three years.