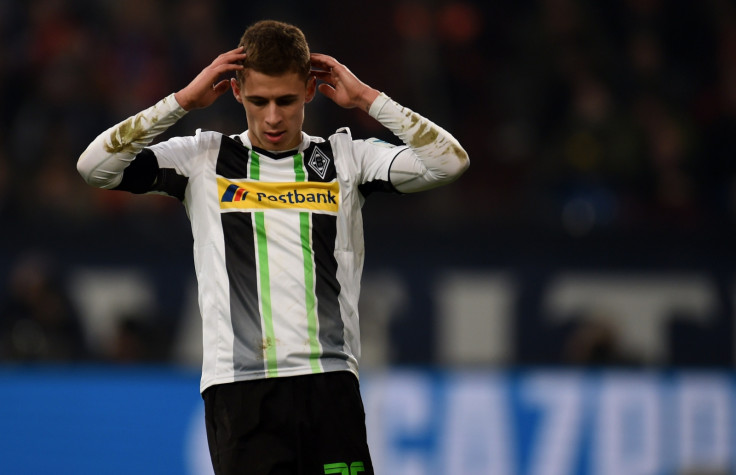 Borussia Monchengladbach are growing increasingly confident of agreeing a deal to sign Chelsea midfielder Thorgan Hazard on a permanent basis.
Hazard, the younger brother of current Blues star Eden, has excelled in the Bundesliga this season having left Stamford Bridge on a season-long loan in the summer of 2014.
Since December last year, Monchengladbach have been vocal in their desire to strike a deal with Chelsea to extend the attacking midfielder's stay at the club.
Their sporting director, Max Eberl, now appears confident of finally reached a breakthrough, claiming "Chelsea can see the transfer happening".
"We are still in discussions with Chelsea," Eberl told the club's official website.
"The fact of the matter is that Thorgan would like to stay here, Chelsea can see a transfer happening and we want to sign him.
"All three are very positive signs, so we will try to come to an agreement and hopefully get a contract agreed."
Hazard is yet to play for Chelsea after being signed from Lens in 2012 but would still like to partner his brother in midfield at Stamford Bridge.
But while he still has some hope of that dream becoming a reality, he believes a stable career must be his priority, something he has found with Monchengladbach.
"I feel good at Gladbach and I need stability, which is not always the case in loan agreements," he told Belgian daily Het Nieuwsblad in January. "I have no desire to move to a new team and a new country."
Chelsea manager Jose Mourinho has been impressed with Thorgan Hazard's progress in Germany and while he would like to offer him an opportunity back in west London, he admits his older brother is likely to stand in his way.
"He's one of the few players I travel to see play live and we like him very much, but there is here one player in front of him who is not bad, a guy called Hazard like him, but Eden," Mourinho said.
"The best decision was for him to got to Borussia and also Bundesliga is a good championship for him to play in and we'll see what happens."