The mobile operator Three has announced it will launch its 4G network in December and will not be charging any extra for the increase in mobile internet speeds.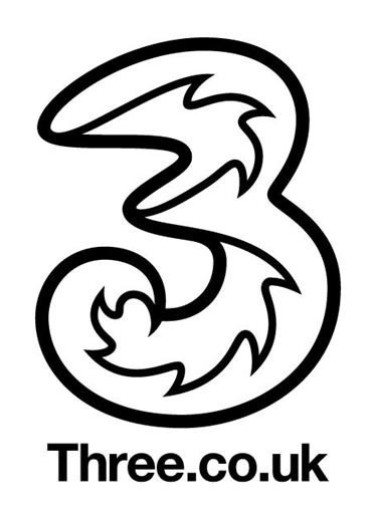 Unlike rivals EE, Vodafone and O2, Three will offer 4G to all existing customers at no extra cost; the upgrade to 4G will be free to those who already own a compatible device, such as the Samsung Galaxy S4, HTC One and Nokia Lumia 925 and a new contract will not need to be signed.
As it stands, Three's cheapest tariff costs £6.90 per month and includes 500MB of data, 200 minutes and 5,000 texts, compared to EE's cheapest deal of unlimited calls and texts with 500MB of data for £21 per month.
Three also offers unlimited monthly data for £21 per month, which compares favourably to EE's largest data allowance of 20GB costing £61 per month; however, it is worth noting that Three is yet to announce its 4G tariffs, so the current deals could be changed before the December launch.
Having said that, it seems likely that Three will be the cheapest way to get 4G and also the only network to offer unlimited 4G data. The operator will roll out its next-generation service to customers in London, Birmingham and Manchester initially, followed by an 'acceleration' period in January to incdlude a further 47 cities by the end of 2014.
By the end of 2015, Three promises to offer 4G to 98% of the UK population, a pledge mirrored by Vodafone which, along with O2, launched its 4G network on 29 August.
Having turned on its network in october last year, EE now provides 4G to 100 towns and cities across the UK.
The fourth generation of mobile internet makes accessing the web, Facebook, Twitter and any other internet service up to 10 times faster than a 3G connection, but is only available on a small number of handsets, such as the HTC One, Samsung Galaxy S4 and iPhone 5, although the latter is only compatible with EE's 4G network due to hardware constraints.
The telecoms regulator Ofcom held an auction to distribute 4G bandwidth to networks earlier this year, and although networks including Vodafone, O2 and Three bid more than £2.3 billion for use of the network, the auction fell £1.2bn short of its target, and represented little more than 10% of the £22bn networks paid for use of the 3G spectrum in 2000.
Vodafone paid the most for its 4G network, shelling out £790m for five lots of both the 800MHz and 2.6GHz spectrums offered by Ofcom, while O2 parent company Telefonica paid £550m for two lots of the 800MHz spectrum; missing out on any 2.6GH spectrum, which is capable of carrying more data, may see the network struggle to meet demand in urban areas where smartphone users are highly concentrated.
Like O2, Hutchison 3G UK, which operates the Three network, secured two slots of the 800MHz spectrum and no 2.6GHz spectrum, paying just £225m.