The Chinese government's supercomputer is still twice as fast as the Titan supercomputer in the US.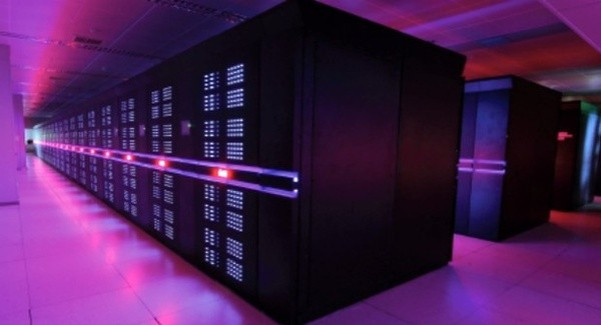 According to the latest Top500 report, Tianhe-2 (which means Milky Way 2), the supercomputer developed by China's National University of Defence Technology remains at the top of the supercomputer pile having dislodged the US-based Titan supercomputer back in June. Tianhe-2 produced identical results to the June report, reaching speeds of 33.86 petaflops per second on the Linpack benchmark.
A petaflop is the ability of a computer to carry out one quadrillion floating point operations per second.
Started in 1993, the Top500 list measures the fastest supercomputers in the world and is compiled every six months by four researchers from the University of Mannheim in Germany, the Lawrence Berkeley National Laboratory and the University of Tennessee, Knoxville.
The Titan supercomputer, which is based in Oakridge in Tennessee and which uses the Cray XK7 supercomputing platform, remains in second place with a top speed of just 17.59 petaflops per second.
Here's a complete list of the Top 10:
Tianhe-2(China)

- 33.86 petaflop/s
Titan (US)

- 17.59 petaflop/s
Sequoia (US)

- 17.17 petaflop/s
K computer (Japan)

- 10.51 petaflop/s
Mira (US)

- 8.59 petaflop/s
Piz Daint (Swiss)

- 6.27 petaflop/s
Stampede (US)

- 5.17 petaflop/sec
Juqueen (Germany)

- 5.09 petaflop/s
Vulcan (US)

- 4.29 petaflop/s
SuperMuc (Germany)

- 2.90 petaflop/s
Domination
Overall, the US is still dominating the list, making up 265 of the top 500 systems ranked, followed by Asia with 115 systems.
Computer scientists do not all agree with the metrics used to calculate the Top500 list however, and there have been criticisms that a single petaflops figure does not always directly translate into a measure of how useful the supercomputer actually is.
Prof Alan Woodward, from the University of Surrey's department of computing told the BBC: "You can get bottlenecks. Talking about the number of calculations that can be carried out per second isn't the same as saying a supercomputer can do that in practice in a sustained way. The processors might be kicking their heels some of the time if they don't get the data as fast as they can handle, for example."