More Siri features and deeper Facebook integration are to be expected in iOS 6 when it is announced at the WWDC keynote next month, if hints given by Apple CEO Tim Cook are to be believed.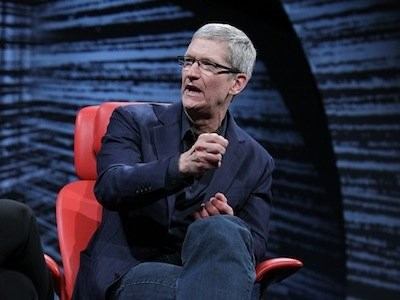 In an interview with tech site AllThingsD, Cook gave some interesting pointers about what iOS will have in store for us when it it announced at the annual Worldwide Developer Conference, which kicks off with a signature Apple keynote on 11 June.
The Apple CEO said that "a lot of people are working on" Siri, the voice-activated personal assistant featured on the iPhone 4S, and that the company is "doubling down" on features.
"There's more that it can do and we have a lot of people working on this and I think you'll be really pleased with some of the things that you'll see over the coming months on this. The breadth you're talking about. We've got some cool ideas about what Siri can do," Cook said.
The iOS operating system for iPhone, iPad, and iPod touch already features Twitter integration, but where Android has linked up with Facebook for some time, iOS users have to make do with the social network's mobile application. Cook claimed that Apple "can do a lot more with them [Facebook]. Stay tuned."
Cook added: "For us, we want to provide customers simple and elegant ways to do the things they want to do. And, Facebook has millions, hundreds of millions of customers, and so, anybody that has an iPhone or an iPad, we want them to have the best experience with Facebook on those platforms."
When asked if Apple should create its own social network to rival Google+ Cook asked rhetorically: "Does Apple need to be social? Yes."
Cook added that while Apple does not need to create its own social network, the Californian company does need to take social integration and use it to improve upon its existing products.
"Things like this [social network integration] make our devices even more useful to people," he said in the conversation with Walt Mossberg and Kara Swish.
Of Apple's ill-fated attempt at social networking, Ping in iTunes, Cook said: "We tried Ping, and I think the customer voted and said, 'this isn't something that I want to put a lot of energy into'."
He was less sure of announcing that Ping is dead: "I don't know. We'll look at it."
Apple is widely expected to announce iOS 6 at its WWDC keynote on 11 June with improved Siri, 3D maps and the ability for developers to create their own applications that use Siri.
IBTimes UK will be sure to get our hands on iOS 6 as soon as it is announced and we'll bring you an in-depth review before it is released to the public later in the year.