Lord Sebastian Coe pledged that the London 2012 Olympic Games would inspire an extra two million people to take up sport. It was the vital component; the trump card and the difference maker which saw Paris edged out in the final voting process in Singapore.
The six-point legacy plan included a substantial investment in school sport, which provides the entry level for children into competitive competition; the first step on the participation triangle.
Education secretary Michael Gove went some way to undermine hopes of ensuring a viable legacy by dismantling the hugely successful national network of school sport partnerships in December 2010. Gove's replacement scheme has since suffered numerous delays as numbers of pupils doing a minimum of two hours of Physical Education a week continues to slide.
Filling that deficit is rapidly becoming many sports' answer to the legacy dilemma; the elephant in the room during London 2012.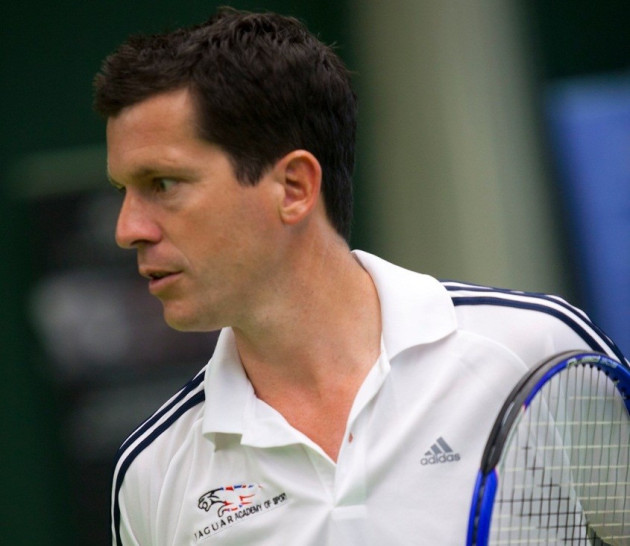 Without exclusive funding from UK Sport, tennis is among the sports relying on its self-sufficiency to spark growth at grass roots and to nurture athletes to an elite level. It therefore comes as no surprise that until Andy Murray's win as the US Open, Great Britain endured a baron period of over three quarters of a century without a male singles grand slam champion.
But such despondency could be about to change. As Gove plunged a sword into school sport, the Jaguar Academy of Sport, introduced seven months previous, feasted on broken promises.
The academy not only fulfils a funding shortfall to those athletes chosen via nominations from SportsAid, themselves a safety net for up and coming athletes, but the backing from the pantheon of British sporting greats is a unique facet of a scheme dedicated to the journey which involves nurturing the finest young sportsmen and women.
And among those mentors is former British No.1 Tim Henman. Coupled with the challenges faced at grass roots level, and those encountered by tennis, the 38 year old's role is among the most important.
"The concept is fantastic and it was all on the back off 2012 and the lead up to that and you've got athletes with the experience of playing at the highest level," Henman told IBTimes UK.
"I think it is really important that you try and pass on that knowledge and so that's where the academy of sport is brilliant. It's a great concept led by Jaguar but I think it should be copied across the board.
"Legacy is such a big word from 2012, and it's something like this that can go and help to ensure we get stars of the future coming through.
Among those benefitting from the academy and Henman himself is Nottinghamshire's Josh Ward-Hibbert, already the Australian Open boys' doubles champion, who attended a tennis master class with the world No.4 last June.
"Tim is one of my heroes and a British tennis great and to have the opportunity to have some one-to-one mentoring with him is fantastic and everything he has said will help me achieve my dreams," said Ward-Hibbert.
The academy provides stability to an athletes' progression from grass roots to the upper echelons of sporting competition, and as school sports flounders, at an elite level, tennis in particular is set to experience a significant upturn in fortunes.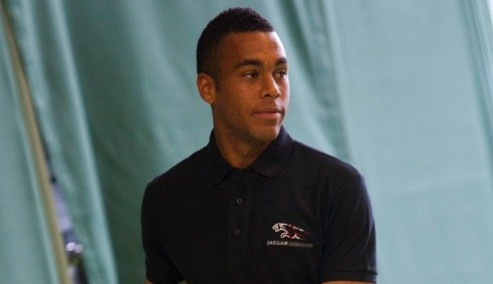 According to Henman, performances at the top level can reflect the investment lower down the ladder, yet mask over deficiencies at grass roots.
"You talk about the pyramid, and the investment in the grass roots is so important but it's not really the headline maker is it?" Henman added.
"For sports fans watching events on television and following sport is it what happens with the top players at the biggest and best events.
"Right now all the focus of attention is about Murray. There were times I was playing at Wimbledon when I wished there were more British players, challenging getting into the second week. It's healthy competition.
"Tennis is fortunate that it still has companies willing to invest in the game. It's better than it's ever been, it's a global game and there are a lot of companies that are making cut backs where they haven't got the necessary funding.
"That can't be an excuse for tennis because the Lawn Tennis Association are getting close to £40m from Wimbledon to invest in the game and they've had this for years and years. But when you talk about where to invest the money you've got to target the kids and you've got to get the best athletes playing your sport.
"When you reflect on the Olympics in London and the feel good factor, and how much people enjoyed the British athletes producing amazing performances and winning medals; it was our most successive Olympics ever then we should be investing more money and more time into school sport."
Henman's devotion to a sporting legacy from 2012 is reciprocated throughout the academy of sport mentors, which include Sir Steve Redgrave and Jessica Ennis, and should the pathway improve Britain's sporting success at elite level, the concept should undoubted be copied elsewhere.
With much onus on immediate signs of an Olympic legacy, Jaguar have fused together a mentoring scheme with the necessary funding requirements to sustain a continuous flow of British stars of the future. A duplication of the concept, upon results, can be their own contribution to legacy.
Tim Henman is an Ambassador of the Jaguar Academy of Sport which aims to recognise, celebrate and inspire the next generation of British sporting talent. www.jaguaracademyofsport.co.uk