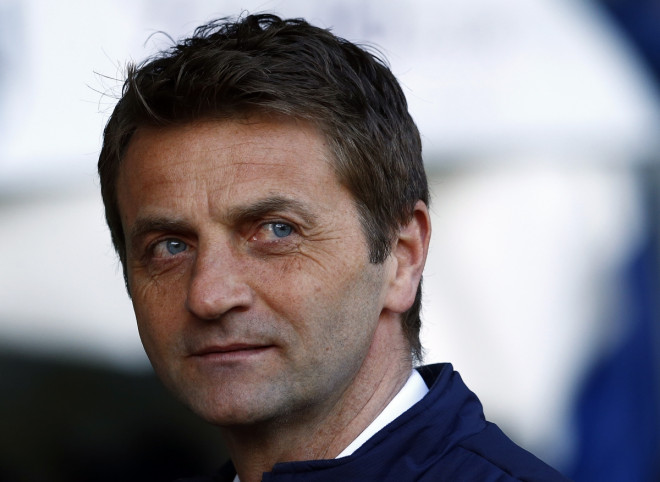 Tottenham Hotspur manager Tim Sherwood has hit out at managers vying for his job at White Hart Lane.
With the club edging towards the end of what has been an unremarkable campaign Sherwood is expected to be replaced this summer despite collecting an impressive haul of 39 points since replacing Andre Villas-Boas in December.
With one-time favourite for the role Louis van Gaal now expected to be named the new Manchester United boss, speculation as to who will lead Spurs into the 2014/15 campaign has grown.
But with two games of the campaign left to play Sherwood has condemned those who have "touted" themselves for the job in north London and instructed them to keep their comments to themselves.
Having been linked with the Newcastle United job, Sherwood told reporters: "You ask me what I think about being linked to other jobs?
"I have suffered that myself. Every press conference I do is about who is coming, whether it be about van Gaal or Hoddle or whoever," Sherwood was quoted as saying by the Mirror.
"Some of these managers are actually touting themselves for my job and I don't think that's right. That doesn't sit well with me, so if someone asks me about another club I'll say, 'They already have a manager.' And until they haven't got a manager I haven't got a job.
"It's always about me keeping the seat warm for someone else. I am (doing that) but the seat is getting quite hot."
Tottenham are still mathematically capable of closing the gap on fourth placed Arsenal and clinching a qualification spot for the Champions League but given the Gunners' renewed form and the presence of Everton in fifth place, a late rise up the table seems unlikely.
Two wins in their remaining two games of the season will see the club match their points tally of 72 from last season, however, a feat accomplished with Gareth Bale's scintillating form.
And Sherwood insists his record during his time in charge has met expectation.
"My brief was to help us score more goals," Sherwood added. "We had 15 when I took over and now we have 38. So I tick that box. I'm proud of my record so far."