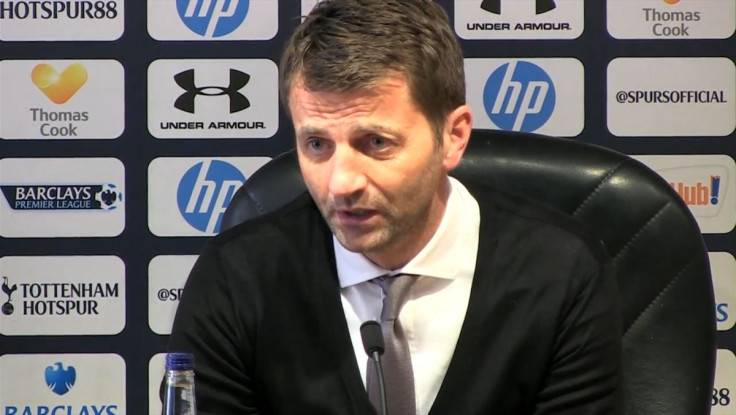 Tottenham Hotspur Tim Sherwood has revealed his side are looking to sign four to five players in the summer transfer window.
The north London club appointed the 45-year-old as Andre Villas-Boas's successor after Daniel Levy showed the former Chelsea manager the door last December. Sherwood was handed an 18-month contract, which will keep him at the club till the end of the next season.
Spurs are currently sixth in the league table with 56 points from 31 games, trailing fourth place Arsenal by seven points. Sherwood hinted the White Hart Lane outfit are targeting young Premier League players, as he has set his eyes on bringing new faces at the end of the season.
"I've given him (Levy) a list of players of who I want for next year. You need to start looking, this is the time. The chairman's got a list of the players who I would like," Sherwood told Sky Sports.
"There is a list of players and if you get one you don't need to get the other. There are four or five are on there. I still believe you haven't seen a few of the young players we have."
"No one's seen them on the stage yet because it's not been the right time to bring them in. Perhaps they're not here, they might be on loan elsewhere."
"They can only be as good as the experienced players around them because they will nurture them and bring them on. I always say I'd never let my kids get babysat by someone who is going to teach them bad things. That's exactly the same on the football field."
"You've got to put them in with the right characters and the experienced players who want to give them boys the time to help them come on. That's what I'll be looking to do," Spurs manager added.
With Sherwood dropping a hint that Spurs would be looking to sign Premier League players, a move for their former player Steven Caulker could be on the cards. The Cardiff City defender has been linked with a move back to White Hart Lane in the summer.